Beauty queen butcher: Ex-Miss Kansas charged with killing too many grizzly bears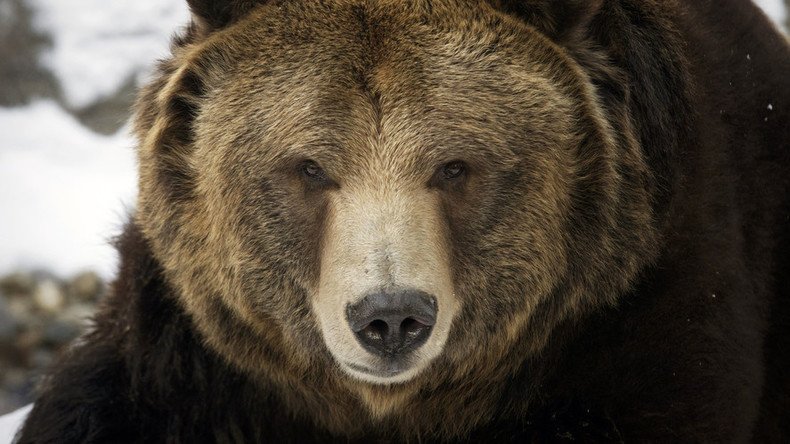 A former beauty queen is not looking too pretty in a new criminal complaint that accuses her of illegally slaughtering an grizzly bear and then trying to cover it up.
Miss Kansas 2013 Theresa Vail shot two grizzlies dead last May, but her license to kill was limited to one bear only, according to charges filed in a rural Alaskan court seen by the Associated Press.
The 25-year-old is star of the Outdoor Channel's "Limitless with Theresa Vail". A sergeant in the Kansas Army National Guard, she is known to push the boundaries in each half-hour show.
But a production trip in May 2015 went too far and had to be yanked from the broadcast schedule.
In Alaska, along with a hunting license, non-residents must buy "locking tags" to kill innocent animals for sport.
Vail's trip was all within the limits of the law until she shot two bears instead of the authorized one.
Vail attempted to finish off her first bear, a male, but missed and fired a fatal shot into a second bear nearby, a female, according to investigators.
In an attempt to cover their tracks, the group's guide allegedly had a second bear tag air-dropped to the scene by a Piper PA-18 airplane.
The criminal complaint alleges Vail and her production team then backdated documents, so it would look like they had permission for both killings.
Both bears were reportedly skinned for their pelts.
"This May, during an Alaskan guided bear hunt, I unintentionally harvested a second bear while attempting a follow up," Vail said in a statement to Fox News. "I then followed poor advice and allowed the second bear to be improperly tagged. A few days later, the film crew and I reported the incident and have since fully cooperated with the proper authorities. I am deeply sorry for my mistakes."
In an email to NY Daily News, a spokesperson for the Outdoor Channel said: "We have strict policies and procedures in place that require all of our talent and producers to abide by all hunting regulations. In June, Theresa Vail and the 'Limitless' production team alerted the authorities of the situation. The hunt never aired on Outdoor Channel."
You can share this story on social media: