Syria-born American accused of smuggling supplies to extremist rebels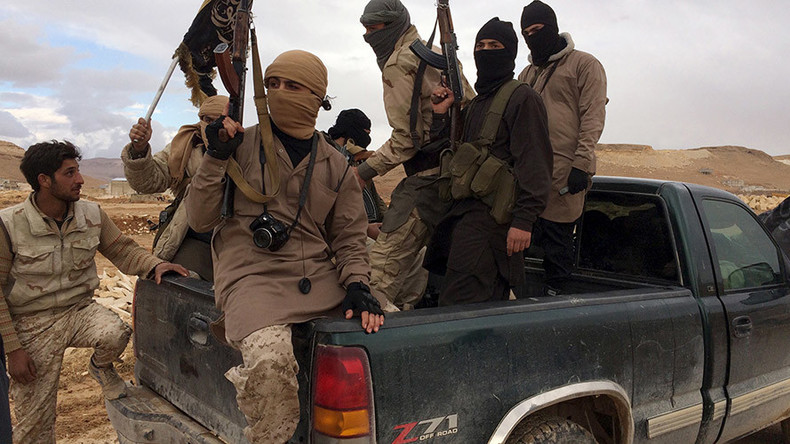 A Syria-born US citizen was accused of smuggling military-style gear, including rifle scopes, night-vision goggles and bulletproof vests, to Al-Qaeda-affiliated militants. Prosecutors say he planned to take $30,000 worth of items and train people in Syria.
Amin al-Baroudi, a 50-year-old of Syrian descent, is facing four charges of violating US sanctions against Syria, the Associated Press reported.
According to the federal prosecution, al-Baroudi traveled to Turkey from Los Angeles in February 2013 with a total of 14 pieces of checked luggage weighing 619 pounds (about 280 kg). He returned to the US the next month with only two bags. The indictment says al-Baroudi brought scopes, laser sights and tactical vests along with other equipment, which he bought online and from US companies, across the border to Syria.
The indictment also suggests that al-Baroudi was aware that Ahrar al-Sham – the group he supplied – was "[Al-]Qaeda less 25 percent" and wanted to establish an Islamic state in Syria. After being informed about that in August 2012, al-Baroudi allegedly responded that he had a good relationship with them.
The prosecution said it has information that the suspect was planning to smuggle $30,000 worth of equipment and also train militants on how to use it.
"Proven to be real good in our environment," wrote al-Baroudi, according to the indictment cited by AP. "People loved them and always asking for more. Capable to transfer any decent rifle to sniper rifle."
Prosecutors alleged the conspiracy lasted from late 2011 into 2013.
Al-Baroudi, a former resident of Irvine, California, was arrested at Washington Dulles International Airport last Thursday. According to the Washington Post, the man could have been brought from abroad to be charged specifically in Alexandria.
Speaking in front of Alexandria court on Monday, al-Baroudi's attorney Anthony Capozzolo said the suspect had been living in Saudi Arabia, where he was undergoing treatment for a heart condition.
Al-Baroudi is not accused of shipping weapons, but the items he smuggled are banned from export to Syria. While they are designed for civilians, they can be used for military purposes. The suspect's actions violated US sanctions against Syria and Commerce Department restrictions on exports there. Al-Baroudi, according to the indictment, was not licensed to bring military-style gear across the border.
Al-Baroudi has been detained pending further court proceedings. His attorney is going to have the suspect released on bail.
His arrest came amid heightened fears of terrorism in the US, and one day after a mass shooting in San Bernardino, California. The couple accused of carrying out the deadly San Bernardino terrorist attack last Wednesday, Tashfeen Malik and Syed Farook, were both radicalized "for quite some time," according to the FBI.