Chipotle E. coli outbreak spreads to nine states, sickened 52 – CDC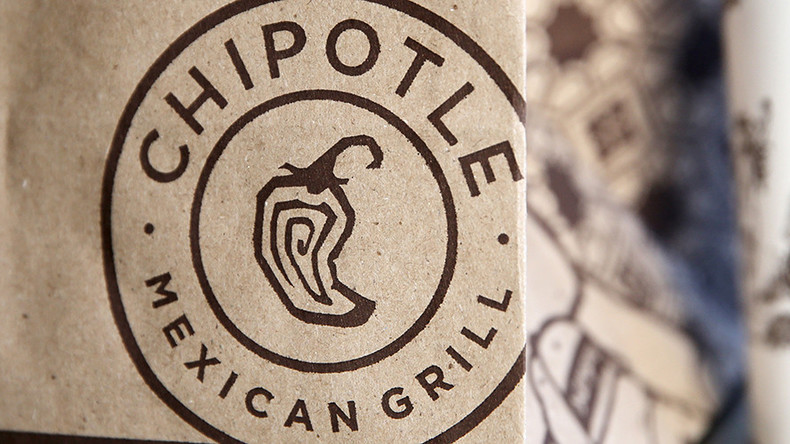 The E. coli outbreak linked to Chipotle Mexican Grill has now sickened 52 people and led to 20 hospitalizations in nine states, according to the Centers for Disease Control and Prevention. Chipotle is forecasting a possible 10 percent loss in sales.
The government health agency said Illinois, Maryland, and Pennsylvania were added to the list of states reporting illness, bringing to the total to nine states.
"Seven more ill people have been reported from California (1), Illinois (1), Maryland (1), Ohio (2), Pennsylvania (1), and Washington (1)…two of these illnesses started in October, five started in November," said the CDC on Friday in a statement.
Of the 52 reported cases, 47 reported eating at Chipotle before becoming ill, said the CDC. There have been 20 hospitalizations, but no deaths, from the infections. Of the three most recent illnesses reported in November, only one ill person reported eating at Chipotle in the week before their illness began on November 10, said the CDC.
There may be further cases, but the reporting process takes an average of two to three weeks to document, said the agency.
The illness was first detected just over a month ago in the Northwest, with Washington reporting 27 cases and Oregon 13. The outbreak caused Chipotle to temporarily close over 40 restaurants in Seattle and Portland.
"It's important to note that, while these cases are newly reported, they are not really new, in that the exposure continues to be in the mid-October to early-November time frame, and they are just now making their way through the reporting process," said Chipotle spokesman Chris Arnold, as reported in the Wall Street Journal.
Chipotle announced a number of new food safety measures, including "high-resolution testing of all fresh produce to detect the presence before they're shipped to restaurants," and employee training for "safe food handling," reported the WSJ.
The company also said it might cut down on local food sourcing in the future, as local suppliers might not be able to meet the company's heightened food safety requirements. Chipotle has marketed itself by boasting that it only uses local ingredients grown within 350 miles of the restaurant where they are served.
In regulatory filings on Friday, Chipotle said it expects fourth quarter earnings per share of $2.45 to $2.85, sharply below original expectations of $4.06. The loss would amount to an 8-10 percent dip in sales.
The CDC is still investigating the source of the outbreak.