Squirrel gone nuts: US health officials issue warning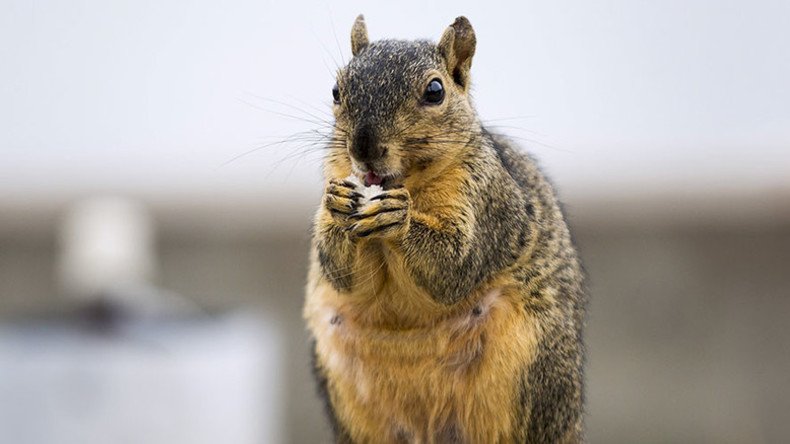 A human-raised squirrel is terrorizing people in the city of Novato north of San Francisco.
The little rodent forced county health officials to issue a warning because "at least eight people have been injured, with one requiring a trip to the emergency room," reports SFGate.
"The attacks are described as a squirrel suddenly running up to the victims, crawling up their bodies, and biting them in various areas," says the Marin Humane Society.
Those bitten by the vicious squirrel were reportedly given three rabies shots as a precaution, although the likelihood of a squirrel carrying the rabies virus is very low.
The gray fox squirrel has launched several attacks in the last three weeks, starting with a man who walked under the wrong tree. The "belligerent tree rat" started biting and scratching his victim's head until he was thrown off.
It also attacked an elementary school student after entering the classroom through a window and then attacked the teacher when they attempted to run from the room.
The latest incident took place on Thanksgiving when a 78-year-old man was attacked in his garage. Richard Williams said he sustained injuries to his arm, hand, leg, lips, and head during the brawl.
Only in Marin County are there warnings of squirrel attacks 😂😂

— Jess (@highbuddyyy) December 2, 2015
The squirrel is believed to have lost its fear of humans because it was hand-raised, so it becomes aggressive when people it approaches don't give it food.
You can share this story on social media: