LA Sheriffs share 'Surviving an Active Shooter' video in wake of San Bernardino violence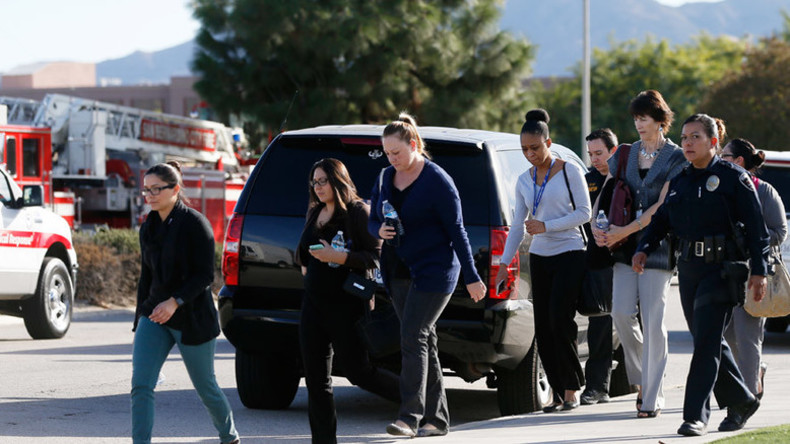 The Los Angeles County Sheriff's Department made a Hollywood-like video earlier this year, but it's gaining popularity now in the wake of the mass shooting in San Bernardino, California. It's educational but graphic, and viewer discretion is advised.
It took volunteers, police, and film professionals two years to make "Surviving an Active Shooter," a high-quality low-budget video meant to prepare the public for such an attack. In less than 10 minutes, the mini-movie gets right to the point, while also touching the heart.
"We wanted to make it realistic. We wanted to affect people's emotions because that's how people remember things," Sergeant Harry Drucker told KABC upon its release in January.
Unlike regular instructional videos, the lessons in "Surviving" come from actors and a sci-fi sounding voiceover. Scenes from college campuses, mall food courts, and work environments are inspired by real events.
The blood and intensity depicted in the video necessitate the warning: "This video contains graphic content of a violent nature. Viewer discretion is advised."
The top tips from the movie for potential active shooter victims? Get out, remain calm, identify the exits, and move behind some furniture. Sometimes that's all that's needed, it says. Next, the video tells the viewer to help others when it's safe to do so, and once a new location has been reached, to secure it by turning off lights and barricading or locking the door.
When none of those tactics work, you must defend yourself, the video advises. Police may still be far away – possibly 15 minutes out – so creativity will come in handy, the video cautions. Find an improvised weapon like the shovel or fire extinguisher shown in the video. Use it to block the attacker's sight, harm their breathing, or disarm them.
Since 2006, the US has averaged an active shooter event involving four or more deaths every 2.9 months. In the last five years, the US has averaged almost 19 per year, according to the video. FBI data finds nearly half of active shooters target workplaces, while a quarter happen at a school.