Facebook creator marks daughter's birth by pledging $45 billion to charity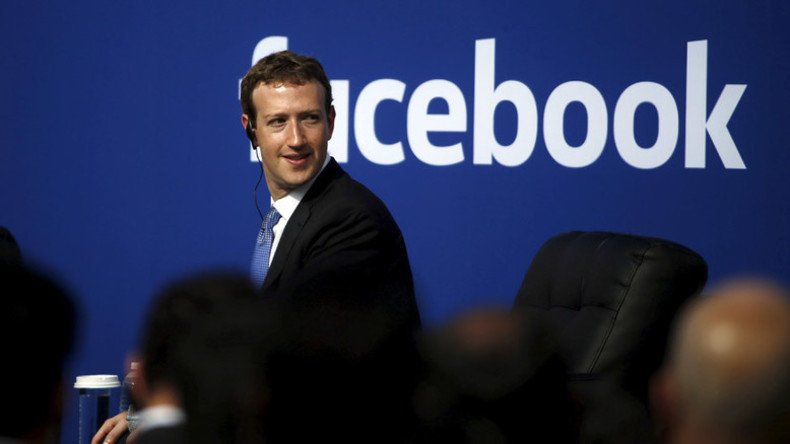 Facebook creator Mark Zuckerberg announced that, over the course of their lifetimes, he and his wife will donate 99 percent of their shares in the company – worth $45 billion today – to a foundation aimed at improving the state of the world.
In a sweeping pledge to their new daughter Max, Zuckerberg and his wife Priscilla Chan said they will establish a foundation for "advancing human potential and promoting equality." The two will be donating the majority of their massive fortune to the Chan Zuckerberg Initiative to make the world a better place for their daughter to grow up in.
"We believe all lives have equal value, and that includes the many more people who will live in future generations than live today. Our society has an obligation to invest now to improve the lives of all those coming into this world, not just those already here," wrote Zuckerberg and Chan.
"But right now, we don't always collectively direct our resources at the biggest opportunities and problems your generation will face."
Max was born last week, but the couple only made news of her birth public on Tuesday. Zuckerberg's fortune currently amounts to $45 billion.
The focus of the foundation will be on personalized learning, curing disease, connecting people, and building strong communities.
Max's parents argued that the world spends 50 times more money treating those suffering from heart disease, cancer, strokes, neurodegenerative and infectious diseases than on research into ways to avoid these illnesses.
The letter also highlighted the important role of technology in achieving the couple's goal of advancing human potential and equality.
"Many of the greatest opportunities for your generation will come from giving everyone access to the internet," Zuckerberg wrote to his daughter. He said more details about the donation will be released once he and Chan return from paternity and maternity leave.
The letter also revealed some other challenges that Zuckerberg has started to think about, such as how to become a figure on the global political stage.
"We must participate in policy and advocacy to shape debates…back the strongest and most independent leaders in each field…take risks today to learn lessons for tomorrow."
How Zuckerberg will participate and shape debates is unknown for now. However, in November 2014 it was revealed that his company had manipulated the news feeds of almost 2 million American users during the 2012 presidential election without telling them. The manipulation led to a 3 percent increase in voter turnout, according to the company's own data scientist.
Three months prior to Election Day in 2012, Facebook "tweaked" the feeds of 1.9 million Americans, giving users' hard news posts priority over their usual personal posts in their friends feeds. The effect was felt most by occasional Facebook users, who reported in a survey that they paid more attention to the government because of their friends' hard news feeds.
The experiment was first shared with the public in two talks given by Facebook's data scientist, Solomon Messing, who surveyed the group after the "tweak" and found that voter turnout and political engagement had grown from a self-reported 64 percent to more than 67 percent.
In a letter to his daughter, Zuckerberg said he will remain CEO of Facebook for "many, many years to come," and Facebook said he is expected to be the controlling stockholder of the company for the "foreseeable future."
Zuckerberg isn't the first billionaire to establish a massive giving foundation, of course. Microsoft founder Bill Gates, along with his wife Melinda, launched one of the largest private foundations in the world, with an endowment of $44 billion in 2014, and, in 2006, Warren Buffett promised to gradually give away all of his Berkshire Hathaway stock.
You can share this story on social media: