Mayor of Alaska's capital found dead one month after election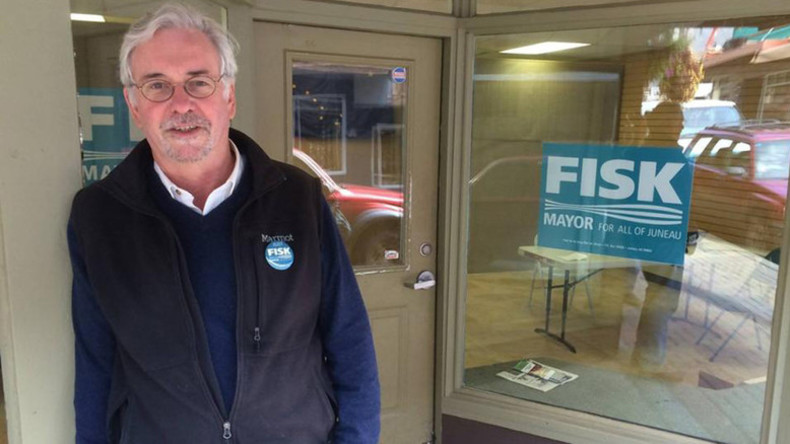 Juneau mayor Stephen 'Greg' Fisk was found dead one month into his three-year term. The police are investigating rumors of a possible assault.
Fisk's body was found at home by his adult son on Monday afternoon. Emergency services pronounced the 70-year-old dead at the scene.
Juneau Police Department acknowledged rumors of a possible assault.
"JDP is aware of rumors that an assault occurred in connection with Fisk's death. Those rumors are speculation. Detectives are actively investigating facts of the incident and all evidence is being preserved and documented," police's statement read.
Fisk was elected mayor of the state capital in October over Merril Sandford with 65 percent of the vote. He was due to serve until 2018.
The details surrounding the "unattended death" are not yet known.
Juneau Police say rumors of assault surrounding Mayor Greg Fisk's death are speculation, but won't elaborate on how he died. @ktva

— Emily Carlson (@emilyreporting) December 1, 2015
"This is a devastating loss", said Deputy Mayor Mary Becker, who called Fisk a "personal family friend" and will now take over.
An autopsy is expected to determine the cause of death, although results will a take a couple of days.
Juneau, the second largest city in the US by area, is a popular tourist town with a large cruise port and a vast array of outdoor activities.