Alabama to pay Planned Parenthood's legal fees after cutting its funding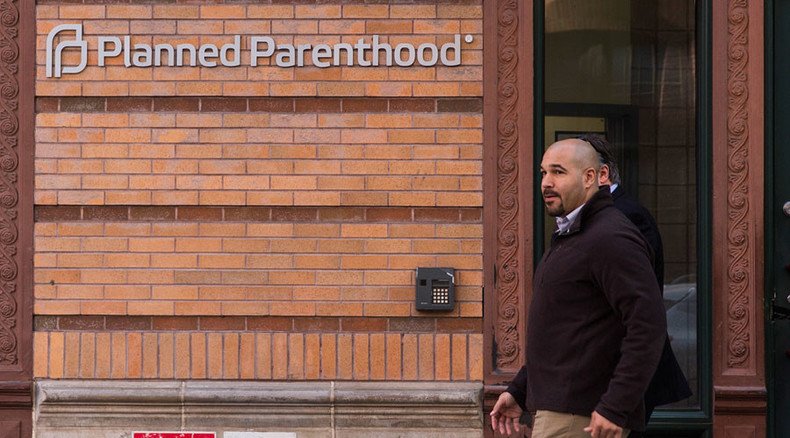 A court settlement has blocked Alabama from cutting off Planned Parenthood's Medicaid funding. It also requires the state to pay the health care provider's $51,000 in legal fees.
"This is an important victory for our patients in Alabama who will be able to keep getting high-quality health care and would have suffered if the state had pushed forward with this political agenda," said Cecile Richards, president of the Planned Parenthood Federation of America, when commenting on Monday's settlement, according to the Associated Press.
Alabama threatened to cut off Planned Parenthood's Medicaid funding after a series of "sting" videos implied the organization was illegally profiting from the sale of aborted fetal tissue.
The healthcare provider sued the state to prevent its attempt to defund it. A federal judge issued a preliminary injunction in October to halt the cancellation of Planned Parenthood contracts, stating that it would deprive Medicaid patients in Alabama of their choice of provider and allow states to terminate contracts without providing an adequate basis of appeal, the Montgomery Advertiser reported.
Lawyers for Alabama Governor Robert Bentley's administration and Planned Parenthood Southeast submitted a proposed settlement agreement in federal court on Monday to end the lawsuit. Alabama lawyers confirmed that Planned Parenthood had been reinstated as a Medicaid provider.
In Monday's agreement, Planned Parenthood Southeast maintained that its Alabama clinics hadn't participated in fetal tissue donation programs.
"Had the governor checked beforehand, he would have known that," ACLU attorney Randall Marshall, who represented Planned Parenthood Southeast, told the Montgomery Advertiser.
Alabama's Medicaid program has paid Planned Parenthood about $5,000 over the last two years for providing birth control and screenings for cancer and sexually transmitted diseases.
Alabama will have to pay the healthcare provider's $51,000 in legal fees to settling the lawsuit. The agreement still needs to be approved by federal court Judge Myron Thompson.
Planned Parenthood Southeast does provide abortion services at their clinics in Birmingham or Mobile. Medicaid only pays for abortions in the case of rape or incest or when a mother's life is in danger.
Governor Bentley said he had not attempted to consult PPSE before pulling their contract. He credited Planned Parenthood's decision to no longer accept reimbursement for fetal tissue to pushback by states.
"It was a win," Governor Bentley told the Advertiser. "Headlines may not show it was a win, but it was a win."
Alabama is one of several states, along with Oklahoma and Texas, which have tried to cut off Medicaid funding to Planned Parenthood since the release of the "sting" videos. So far, federal courts have halted similar attempts in Louisiana and Arkansas.
Other attacks on the organization continue, however. In November, the US Supreme Court announced it will hear arguments over a 2013 Texas law that the healthcare provider says would leave only about 10 abortion clinics open statewide.
Planned Parenthood also sued Texas in 2012 after being booted from the state's women's health program, but eventually lost that case
You can share this story on social media: