Elite US military academy bans pillow fights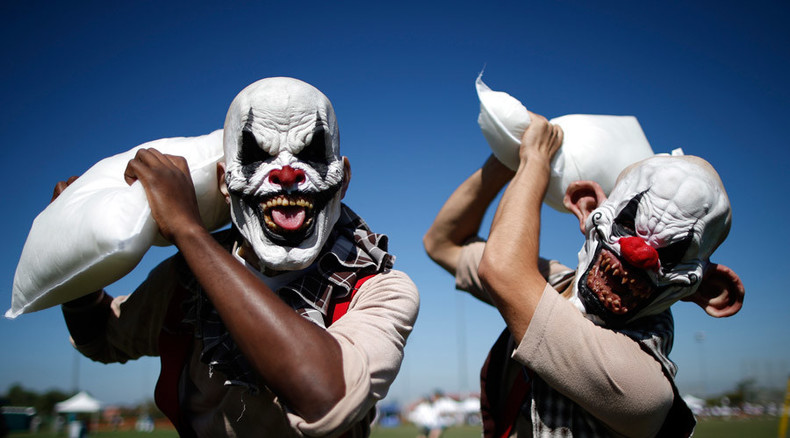 America's prestigious West Point academy appears to have had too much fun this year at its annual pillow fight. As the spectacle ended with dozens of injuries, including broken bones, the decision was made to ban the event for good.
The mass brawl that takes place between America's future military commanders is organized every year by first-year cadets, also known as "plebes." It is their way of maintaining camaraderie after their difficult summer training.
But the buffoonery got very real this time around, as this video shows.
In late August, when the ritual was observed, the internet also had images circulating of the cadets stuffing hard objects into pillow cases – which might have something to do with the fact that everyone wears body armor during the melee, encouraging harder force to be used.
Only in early September did West Point confirm that 30 cadets had been injured – 24 of whom had suffered concussions.
Two separate investigations concluded that more senior cadets failed to stop things getting out of control. Younger cadets often reported being hit from behind, or when they were not ready. This led to split lips, broken bones, noses, and dislocated shoulders.
Now, according to a news release from West Point, the commander of the military academy, Col. Karl Meyer, is taking decisive steps. "The pillow fight is not an officially sanctioned event [and is] not based on any recorded tradition," he wrote, adding that he would encourage staff at the academy to supervise any related transgressions and impose disciplinary action if the rules are not observed in future.
"I said at the time that we are committed to the development of leaders of character, and this investigation showed that this event has no place in the future of the academy or the development of the army's next generation of leaders," Academy Superintendent Lt. Gen. Robert Caslen said.
"While never officially sanctioned, it is now officially banned, and we will take appropriate action to ensure that all faculty, staff, leaders, the Corps of Cadets and everyone at West Point knows that it will not be tolerated," he added.