YouTube Kids junk food promos lead to calls for new regulations on web ads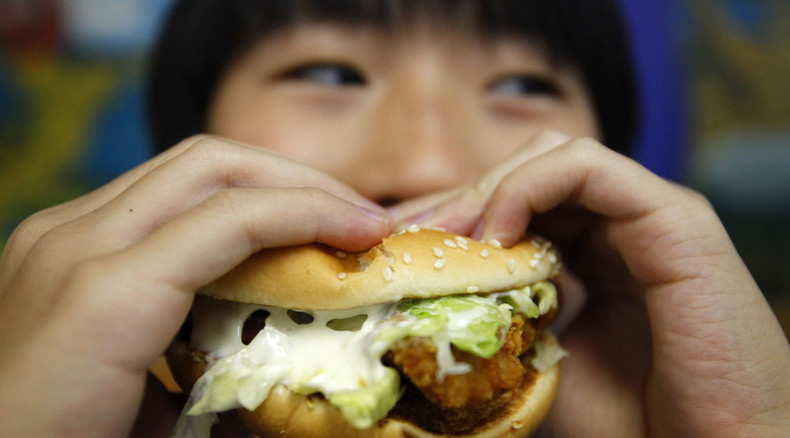 Child users of the YouTube Kids app are being exploited, according to complaints sent to the Federal Trade Commission. Junk food advertising has prompted two advocacy groups to request that the agency look into both Google and advertisers' business practices.
Both the Campaign for a Commercial-Free Childhood and the Center for Digital Democracy claim "unfair and deceptive practices" are behind advertisements and product placements for junk food on the parentally controlled app designed for kids pre-school age and older, which has been downloaded more than 10 million times.
Google, which owns YouTube and the YouTube Kids app, refutes those claims, saying their policy does not allow for paid advertising by food and beverage companies on the kiddie app.
In complaints to the FTC, however, the CCFC and CDD listed hundreds of solicitous video messages, from Doritos reviews to Nutella product placement, on the app from 17 companies. All but one of those companies are signed onto the Children's Food and Beverage Advertising Initiative (CFBAI), promising either not to advertise to children under 12 or advertise certain unhealthy foods. To the complainants, those companies violated their self-regulatory promise.
But because those market-oriented videos were uploaded by private channels, they don't count as the kinds of paid advertising which are excluded from YouTube Kids by policy.
"There is just so much commercial content, and more of it all the time," Angela Campbell, who sits on the CCFC Board of Directors and is a Georgetown Law School professor, told the New York Times. "And if they are trying to sell something, they aren't making it obvious even to an adult. So to a kid, that is fundamentally unfair."
YouTube Kids does require video creators to inform them of videos with paid ads, so that they can be taken off the app. The CCFC and CDD still say that the app is "awash with food and beverage marketing that you won't find on other media platforms for young children."
The two groups used the search function of YouTube Kids to show that of approximately 600 videos depicting food or beverages not meeting CFBAI standards, 400 videos were TV commercials, 25 were created by the brands to promote specifically on YouTube, and roughly 175 were videos uploaded by individuals reviewing the products.
In a response to the groups, YouTube noted parental controls allow for the search function to be turned off, leaving those kinds of videos unavailable for child users. The groups, though, want to see Google implement technology to weed out those results from searches.
Combining TV commercials and promotional videos, the complaints showed companies with the most uploads were Burger King with a total of 61 videos, Coca-Cola Co. had 58, The Hershey Co. uploaded 45, and Kellogg Co. had 38.
McDonalds Corp. and the Oreo maker, Mondelez Internal Inc., had the most product placements by other users, 24 and 21 respectively. Ferrero USA's Nutella was in 19 product placement videos. The advocacy groups want the government to investigate how these videos come to be made if companies are attempting to get around policies and agreements intended to keep ads away from kids.
On the YouTube Kids parental guide, it says, "Videos uploaded by users to YouTube are not paid ads and therefore they are not marked as an ad nor are they subject to our advertising policies. This may also include content about or from companies who may have also purchased ads in the app. For example, a search for trains could result in train cartoons, songs and videos of real trains, as well as a TV commercial for toy trains uploaded by a user or a toy train company, none of which we consider as paid ads, as they are not part of the YouTube Kids advertising program."
Jeffrey Chester, CDD's executive director, told NYT, "you have digital natives consuming content simultaneously with the growth of powerful marketing at children at the earliest ages. The agencies are lagging and the companies are emboldened."
Chester also told the Guardian that CDD will look to Europe to scrutinize the dealings between YouTube Kids and advertisers there as well.