Chess boss Ilyumzhinov among 10 targets of US sanctions over Syria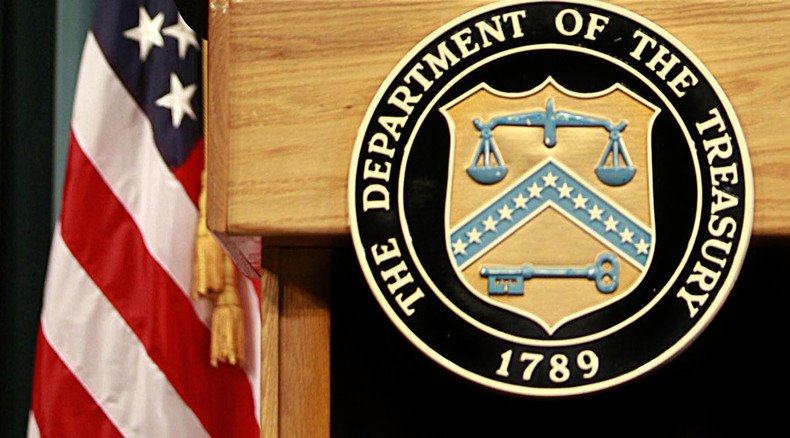 World Chess Federation president, Kirsan Ilyumzhinov of Russia, was included on the US sanction list concerning Syria on Wednesday, alongside three other individuals and six companies from Russia, Syria and Cyprus.
Restrictive measures against Ilyumzhinov were introduced because he was "materially assisting and acting for or on behalf of the Government of Syria, Central Bank of Syria," the US Department of Treasury said in a statement.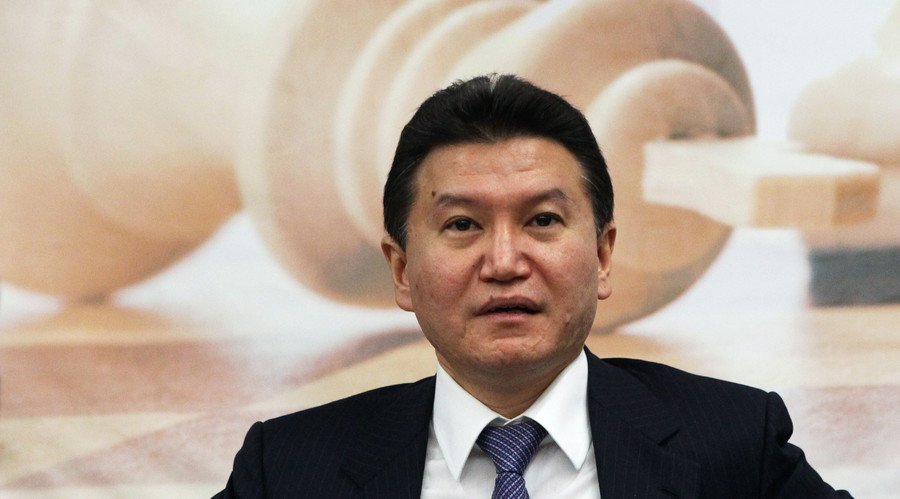 The former head of Russia's Republic of Kalmykia has been linked to financial transactions involving companies associated with another sanctioned person – Syrian businessman, Mudalal Khuri – since 1997, the statement said.
The Russian Financial Alliance Bank, which is co-owned by Ilyumzhinov and Khuri, was also blacklisted by Washington.
The assets of the blacklisted individuals and companies in the US have been frozen, with American citizens prohibited from doing business with them.
Cypriot businessman Nicos Nicolaou was sanctioned for his ties with Khuri, who, according to the Department of Treasury, "represents [the Assad] regime business and financial interests in Russia."
Four companies (Primax, Hudsotrade, Ezegoo and Kremsont) associated with Khuri and Nicolaou saw restrictive measures introduced against them, the statement said.
The sanction list was completed by George Haswani and his HESCO company, with the US saying that the Syrian businessman "serves as a middleman for oil purchases by the Syrian regime from ISIL (Islamic State)."
The announcement implies that the Syrian government is actually trading with its biggest enemy on the ground, buying oil from its own refineries, which fell into Islamic State's hands.
Ilyumzhinov confirmed to RIA-Novosti that he "visits Syria frequently" and has met with President Bashar Assad, but said that he was surprised to find himself on the sanctions list.
"I think it's wrong when the Treasury Department allows one to visit some countries, and forbids another from doing the same," he said.
The FIDE president said that he visits around a hundred countries annually, adding that "there's no politics in chess; we promote our sport in many states and talk to everybody."
Ilyumzhinov called his inclusion on the sanctions list a "provocation" as it comes ahead of his American visit on Monday, which will determine the city which is to provide the venue for the Chess World Championships, hosted by the US.
"I have no plans of canceling my trip," he said. "If they have any questions, I'm eager to answer them. I'm ready to meet with US Department of Treasury representatives in New York or Washington."
As for the assets freeze by the US, the 53-year-old told the agency that he has no accounts or property outside Russia.
READ MORE: FIDE boss Ilyumzhinov to launch political Chess Party
Deputy Foreign Minister Sergey Ryabkov said that Moscow couldn't understand the reasons for Washington introducing sanctions over Syria. The move will be a new issue complicating relations between Russia and the US, Ryabkov added.
Since the start of the civil war in Syria, the US has implemented several waves of sanctions against Syria and its allies, aimed at restricting President Assad from funds and oil to continue military action against the Western-backed rebels.
You can share this story on social media: