Cop sues over getting fired for blowing whistle on fellow officer for perjury, targeting minorities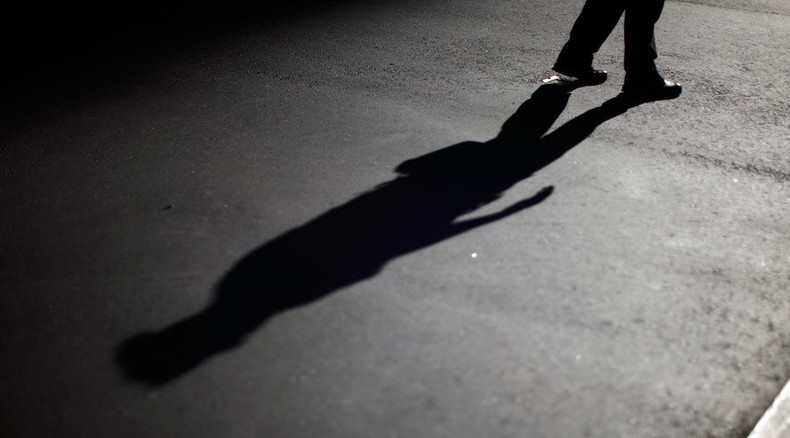 A New Jersey police officer who complained about his department's misconduct is now fighting for his job. He says he is being punished for accusing colleagues of lying to a judge, targeting minorities and strip-searching a minor.
Kyle Pirog, a 16-year veteran at the Bedminster Township Police Department, has filed a civil suit seeking unspecified damages, claiming that his department violated New Jersey's Conscientious Employee Protection Act by retaliating against him.
He was initially demoted after going to the Somerset County Prosecutor's Office with his concerns after his superiors failed to act on them, the Newark Star-Ledger reported on Monday.
Read more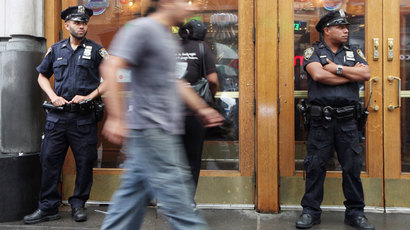 Now his attorney, Claudia A. Reis, says that Pirog's department has escalated its retaliation. He has been suspended indefinitely without pay since August, with termination pending an internal affairs investigation.
"Police and police departments are entrusted to protect the well-being and safety of the public and most of them do it admirably," Reis said. "But every once in a while you have someone who steps out of that role and targets people. When that happens, you need people to step forward and out of the blue code of silence to report those instances. To then target those very people for retaliation undermines what police and police departments are entrusted to do."
The suit was filed in Morris County instead of the neighboring Somerset County, because Pirog claims that his former coworker lied to the judge who serves the Somerset County Superior Court.
The Bedminster Township Police Department, however, says that they are undergoing procedures to terminate Pirog because he committed five rules violations at the department, not in retaliation for whistleblowing. These include running his radar for long periods of time without making stops, falsifying his daily blotter and idling for long periods of time without performing police functions.
Court documents show that the series of alleged wrongdoings and retaliations started four years ago, in the summer of 2011, according to the Star-Ledger. Pirog, who had repeatedly received satisfactory performance reviews, told department higher-ups that Officer John Dapkins had committed perjury to obtain a search warrant from a judge, in addition to lying in a police report.
The police chief at the time, W. Patrick Ussery, initially approved the report, but then told Dapkins to change it once he saw footage of the incident that did not line up with Dapkins' story. Ussery approved the second report, but never made note that it had been altered, the suit said.
Read more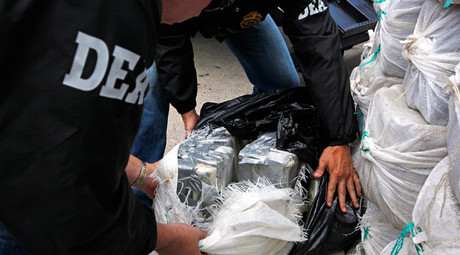 "Dapkins strip searched a juvenile who had been stopped by another officer," and that "[d]uring the search, Dapkins sniffed the juvenile's underwear and falsely claimed that it smelled like marijuana," the suid said.
Pirog also accused Dapkins of targeting minorities at traffic stops, accusations that were echoed by other officers, according to court documents.
After he brought his concerns to the attention of superiors and they were not addressed, the suit says that Pirog took his concerns to the Somerset County Prosecutor's Office. Upon hearing his, Pirog's superiors suspended him for three months without pay, demoted him and threatened him with termination. The department agreed that he wouldn't be subject to further discipline after that, the suit said.
After his suspension had expired, however, Pirog found that Ussery denied him authority over less experienced officers and made him work undesirable shifts and put a GPS tracker in his vehicle. And, to add insult to injury, he was forced to report to Dapkins, the officer whom he had originally accused of misconduct.
Chief Ussery retired in March 2014, and was succeeded by Craig Meyer. On his final day, Ussery told Pirog that as long as Meyer was chief, Pirog would "never be promoted again," the lawsuit said. Shortly after Meyer took office, Pirog was denied a promotion, which was given to what the complaint called a less qualified candidate. When a member of the interview panel voiced his disapproval of this promotion, Meyer opened an internal affairs investigation against him and he was eventually forced to resign, the suit said.
In July 2014, Pirog filed a claim under the Conscientious Employee Protection act. He was notified of his most recent suspension on August 18 of this year, and a disciplinary hearing was held on November 2 and then adjourned until an indeterminate date.
New Jersey's Conscientious Employee Protection Act has been on the books since 2007. It was passed to protect from retaliation the employees who reported on their employers' misconduct.