5 injured in fire at Chicago's John Hancock Center (VIDEO)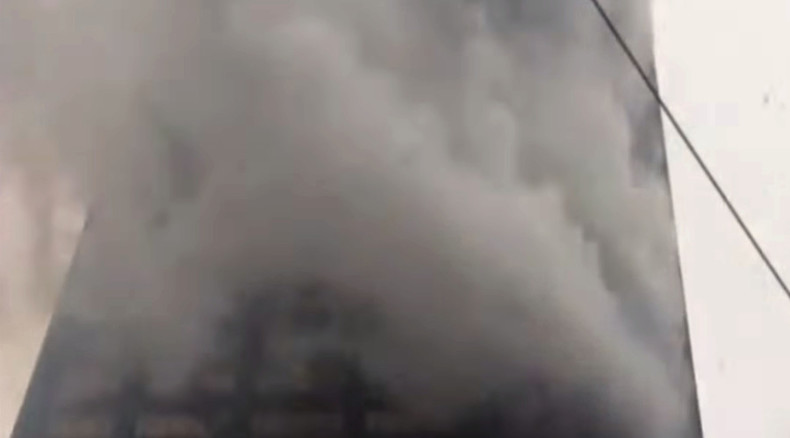 At least five people sustained injures when a fire broke out in one of Chicago's tallest skyscrapers on Saturday.
The blaze began on the 50th floor of the John Hancock Center, as flames and thick smoke were seen pouring out of the building, which contains luxury condominium units, offices, shops and even an observation floor for tourists.
The Fire Department said two of the injured were in good condition and the three others were stable. A Chicago police officer was among the injured. He reportedly ran into the building after spotting the blaze and suffered from smoke inhalation.
The fire originated in one of the condos and did not spread past the unit, according to authorities. However, the residents of the whole floor will be forced to move out for the time being, according to the Fire Department.
The fire was started accidentally by a woman living in the apartment at around 2:30 pm local time, a Chicago fire official told ABC7 Eyewitness News.
The blaze has been successfully extinguished and floor-by-floor searches have been conducted.