Winter is here: Over 500 flights cancelled as 16 inches of snow bury Chicago (PHOTO, VIDEO)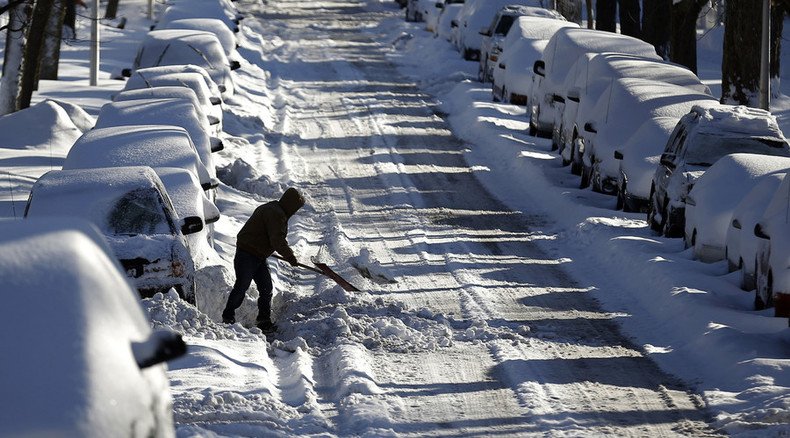 A major winter storm has hit Chicago, dumping up to 16 inches (41 cm) of snow and cancelling over 500 flights to and from the blanketed city's two international airports.
O'Hare International Airport was forced to cancel 350 departing and arriving flights on Saturday afternoon, while Midway International Airport cancelled around 175.
A winter storm warning has been in effect in Chicago all Saturday afternoon, as snow was falling heavily, piling up more than a foot (30 cm) in many areas of the city.
The north and northwest suburbs bore the brunt of the storm, as snow accumulated at a rate of an inch per hour on Saturday, according to weather news sites.
Meteorologists are warning that lower temperatures could create icy road conditions in the evening.
The storm is slowly moving through the northern part Illinois.
Other areas around Chicago were also hit hard. Hawthorn Woods recorded about 16.5 inches (42 cm), Wadsworth received 16 inches (41 cm), and Mundelein reported 15.5 inches (39 cm).
Wet and heavy snow has created havoc on the roads. The Chicago Department of Streets and Sanitation reports that it has sent out over 260 snowplows and salt spreaders to clear the streets.
The winter storm warning remains in effect in Lake, Porter, and LaPorte counties, located in neighboring northwest Indiana.
You can share this story on social media: