ISIS shifts to 'dark web' to escape hacktivists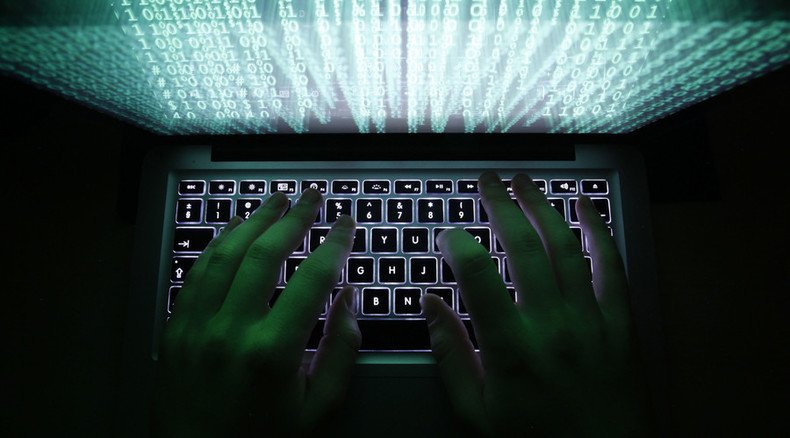 Islamic State militants are reportedly moving to the dark web as a way to protect their identities and content, after hundreds of websites and twitter accounts were taken down by hacktivists in the wake of last week's Paris attacks.
After last Friday's terrorist attacks in Paris left at least 130 people dead, the hacker group Anonymous launched Operation Paris (#OpParis) to fight the Islamic State (IS, formerly ISIS/ISIL) in cyberspace, with the hacktivists calling it their biggest campaign to date. It appears to be an escalation of the group's #OpISIS campaign, which was launched in January after jihadists opened fire at the Paris offices of the French satirical magazine Charlie Hebdo.
The loosely-affiliated hacktivist network claims to have taken down roughly 6,000 Islamic State Twitter accounts since the tragedy occurred.
The group also claims to have taken down several IS websites, including a recruitment page for the terrorists.
ISIS is looking to protect itself and avoid surveillance by retreating to the "dark web" – the part of the web that can only be accessed with special anonymization software, the most popular of which is called Tor – International Business Times reported. Tor anonymizes the identities of people visiting websites, and those running websites through the service are also shielded.
READ MORE: Anonymous releases how-to-hack guide for 'n00b' beginners who want to fight ISIS online
On Wednesday, IBTimes discovered the first IS-affiliate propaganda website launched on Tor by following links posted on the group's channels over the encrypted messaging app Telegram. The website is a mirror of one that can be found on the conventional web, made by the group's official publication arm, the Al-Hayat Media Center. It contains an archive of IS propaganda, including videos, pictures and articles.
The move onto the "dark web" might also be driven by the fact that Telegram, while advertising itself as encrypted and secure, has attempted to shut down ISIS activities on its service. This crackdown comes following the revelations that Telegram founder Pavel Durov knew that the terror group used the app even before the Paris attacks happened.
While the new ISIS site is the first to be visibly established on the dark web, the group and many other terrorist organizations like it have utilized Tor to raise funds through use of Bitcoin, and to buy illegal weapons on online marketplaces. Terrorism training manuals were also distributed over these invite-only dark web sites, according to a report by the European Union Institute for Security Studies.
You can share this story on social media: