CNN reporter suspended after tweeting criticism of House decision to bar Syria, Iraq refugees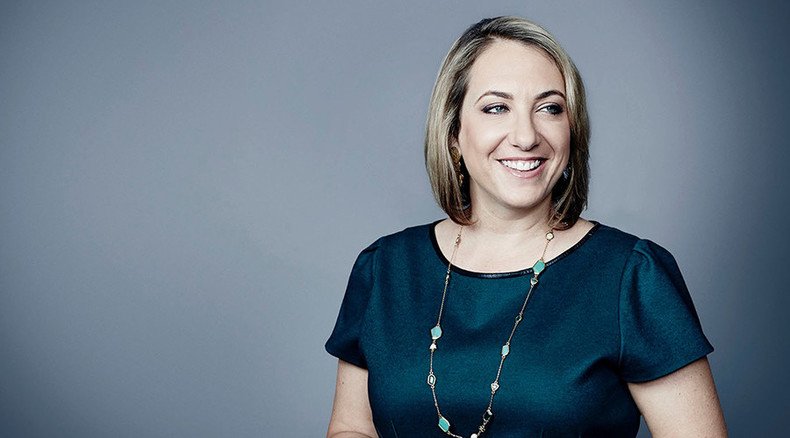 A CNN correspondent has been suspended for two weeks after publicly criticizing the US House of Representatives' decision to suspend a program allowing Syrian and Iraqi refugees to enter the United States.
Elise Labott, a CNN global affairs correspondent tweeted: "House passes bill that could limit Syrian refugees. Statue of Liberty bows head in anguish," upon learning that the House of Representatives had voted 289-137, with 47 Democrats joining 242 Republicans in suspending a program that would allow Syrian and Iraqi refugees into the US, until American security agencies find that they would not pose a security risk.
Hours after publishing the tweet, Labott issued an apology.
"Everyone, It was wrong of me to editorialize. My tweet was inappropriate and disrespectful. I sincerely apologize," she wrote on Twitter.
CNN Worldwide President Jeff Zucker had previously mentioned that it was imperative that the channel should maintain a balanced viewpoint when reporting the news and that it should not appear to be biased.
"If you publicly declare your preference for issues or candidates or one side or the other of the public policy issues CNN reports on, then your ability to be viewed as objective is compromised," he said.
President Barack Obama had defended the program on Syrian refugees and accused Republicans of "hysteria."
"We are not well served when, in response to a terrorist attack, we descend into fear and panic," the US president said on a visit to the Philippines on Wednesday. "We don't make good decisions if it's based on hysteria or an exaggeration of risks."
Labott has received support across Twitter and social media for the tweet which landed her in hot water. The message has been retweeted over 2,000 times.
Noah Shachtman, executive editor of the Daily Beast, tweeted: "Actually, that first tweet was spot on," before adding in a follow-up, "The real shames are those people NOT speaking out against this insanity."
Meanwhile, Ben Norton, a journalist with Salon, wrote on Twitter: "CNN reporter @eliselabottcnn was suspended for this tweet. Expressing basic morality is impermissible and punishable." In a second tweet, he added, "If you haven't completely abandoned your humanity, good luck getting a job at CNN."
Meanwhile, another Twitter user pointed out the fact that France, despite Paris being struck by the deadly Friday November 13 attacks, is willing to accept 30,000 Syrian refugees, while the US has suspended its program.
LISTEN MORE:
You can share this story on social media: