False terror alarm in Washington DC as Fox publishes outdated internal police memo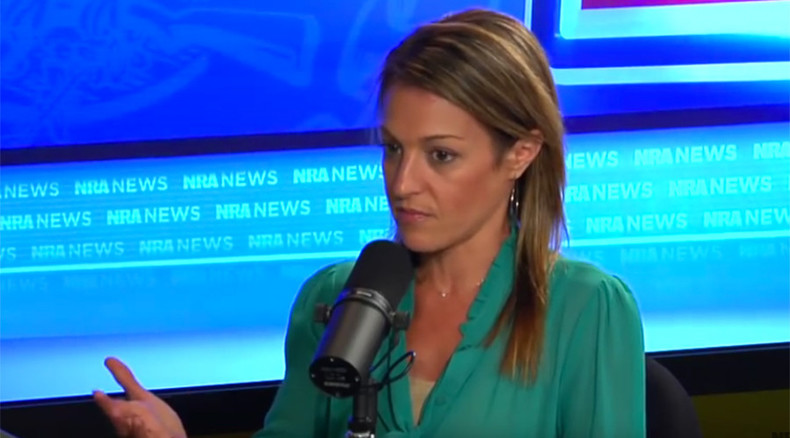 A Fox 5 investigative reporter caused unnecessary panic in the Washington DC area after publishing an internal police memo, which stated that the Metro Transit Police Department was looking for four men of Middle Eastern appearance.
The document said the men had been engaged in "suspicious activity" around the Pentagon and were wanted for questioning. Fox 5's chief investigative reporter, Emily Miller, tweeted the message to her 50,000-plus followers, which was also picked up by numerous news organizations, even though the alert had been taken care of internally, Media Matters reports.
"These individuals had done nothing criminal, there were no warrants issued, were not wanted, and the material was not intended for public release. We were not contacted prior to the information being posted to the internet," Dan Stessel, chief spokesman for Washington's Metro Transit Police, told the watchdog Media Matters.
An AP reporter replied to Miller's tweet, asking where she had obtained the information from, as it had not been published on the MTPD's website. The Fox 5 reporter replied: "This is an internal metro #BOLO (Be On The Lookout) that I got from a source who thinks it should be public." Stessel said.
The problem was, the MTPD had already spoken to the four individuals of Middle Eastern appearance and found that they were not a danger to the public. By releasing the document, Miller was creating an unnecessary panic in Washington DC.
"What was not reported out when it went out on the internet last night was that those individuals had met with law enforcement yesterday, they were fully cooperative and the Bolo had been canceled," Stessel said.
The 4 men in internal MTPD bolo were ID'd & contacted by us yest evening. All checked out, fully cooperative, no nexus to criminal activity.

— Metro Transit Police (@MetroTransitPD) November 19, 2015
"They were identified by Metro Transit Police, they met with Metro Transit Police and our federal partners, again full cooperation with police just running that information to ground as we do every day and the Bolo again was cancelled," he added.
Miller, a pro-gun activist, is no stranger to controversy. In March, the Washington Post published a report stating that the Fox 5 journalist allegedly faked a burglary in order to obtain a license to carry a gun in the DC area, citing threats made against her.