2 killed after helicopter spins out of control, goes up in smoke in California (VIDEO)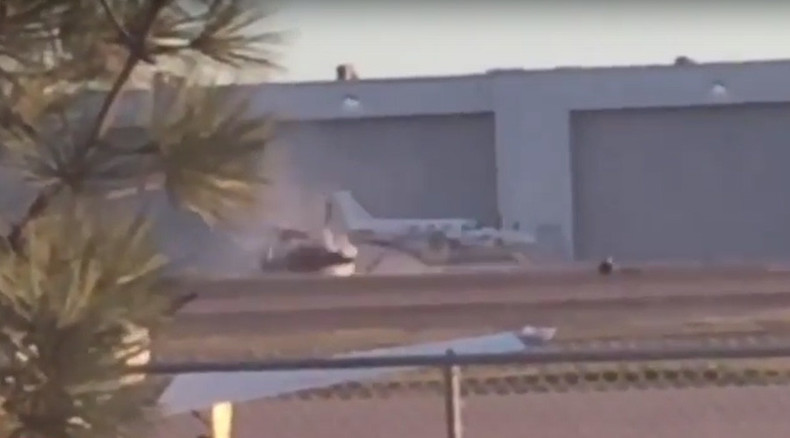 Two people died when a helicopter spun completely out of control and crashed at the McClellan-Palomar Airport near Carlsbad, California, local media has reported.
The airport itself was shut down after the accident took place at around 4:30 pm local time, local KUSI reported. The crash occurred after the rotors of the helicopter, which had seemingly landed without incident, began spinning out of control along with the helicopter. Eventually, the entire aircraft was consumed in smoke and flames.
Though North County fire crews quickly responded to the scene, the two people on board have been confirmed dead, according to the San Diego Union-Tribune. No other injuries or deaths have been reported.
The names of the victims have not been released. Witness Marco Hernandez told the Union-Tribune that the people inside had been trying to escape before the helicopter tipped over.
Meanwhile, authorities are beginning to investigate the accident.
"The National Transportation Safety Board is en route and will conduct an investigation into the cause of the crash. We are unable to release details as to the specific type of aircraft or the identities of the passengers at this time," Alex Bell of the County of San Diego told Fox 5 TV.
The Federal Aviation Administration is also investigating.