Compromised: Mysterious malware found in new police body cams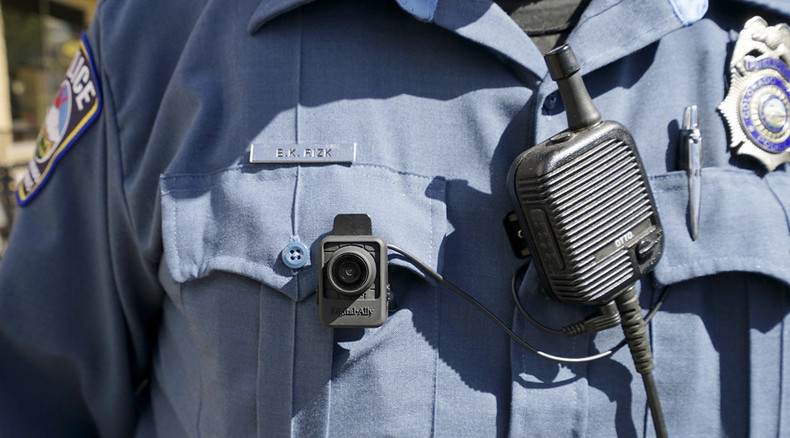 A pre-installed virus has been found on two body camera models used by police departments around the country. Risks of the virus spreading or discrediting video evidence in court are now getting a closer look.
Network managing company iPower Technologies was testing the connection between a computer and two police body cameras when the computer's anti-virus software was alerted, according to a November 12 report. The software discovered a notorious worm known as Conficker that came pre-installed on the two Frontline cameras made by Martel Electronics.
"Ultimately, the public has to understand that pretty much any device we use today that connects to the internet or a computer, has the potential to be compromised," iPower President Jarrett Pavao wrote on the company's website. He went on to stress the importance of manufacturers using "stringent security protocols."
"If products are being produced in offshore locations, what responsibilities lie with the manufacturer to guarantee our safety?" Pavao asked.
iPower says the manufacturer of the virus-ridden cameras, Martel, was contacted the day of the discovery on November 11, but didn't respond. Pavao went public because of "the huge security implications of these cameras being shipped to government agencies and police departments all over the country," the company website explained.
Conficker was first discovered in 2008, when it exploited a vulnerability in Microsoft's Windows software to ultimately reach 15 million computers worldwide. Efforts to contain it were hindered by the worm's multi-faceted ability to spread. What made it even more noteworthy was its lack of a general purpose. Conficker was not grabbing bank account information or other data to be used for profit or other crimes, though some variations could disable Windows updates.
In 2009, Windows put out a $250,000 bounty for whoever could give information leading to the conviction of the culprit or culprits. No one ever claimed the reward.
Because the virus infects Windows machines, the police body cameras were likely delivery systems, iPower suggested. Though the cameras themselves may not be damaged, video evidence captured by a compromised camera could possibly be rejected in a court of law through a motion to suppress.
You can share this story on social media: