#Justice4Jamar: White Minnesota officer shot 'handcuffed' black man in head, witnesses say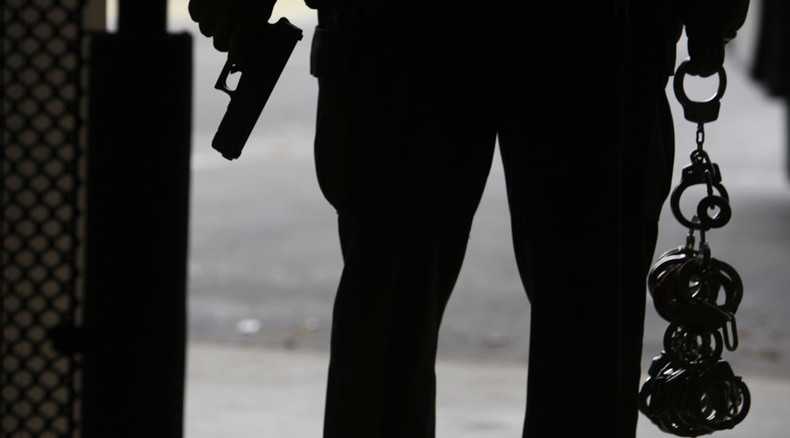 A Minnesota agency is investigating the shooting of a black man who witnesses claim was handcuffed and unarmed when a white police officer fired his gun. The shooting triggered protests and arrests, alongside demands that police release video of the incident.
Jamar Clark, a black man in his mid-20s, is in the hospital as a result of head injuries from incident. He was shot by a police officer who responded to a report of an assault around midnight local time on Sunday. The officer's name has not yet been disclosed.
According to some witness accounts, Clark was handcuffed and unarmed when he was shot.
"Every witness account I heard said he was handcuffed. Every witness account. Put a knee on him and shot in the head. That's the account I've heard from young people, older people, etc.," said Jason Sole, criminal justice chair for the Minneapolis NAACP.
Resident and business owner Teto Wilson also said that Clark was not resisting arrest.
"The young man was just laying there; he was not resisting arrest. Two officers were surrounding the victim on the ground, an officer maneuvered his body around to shield Jamar's body, and I heard the shot go off," Wilson said, according to an NAACP statement cited by the Star Tribune.
However, police maintain a different account of what happened. Police Chief Janeé Harteau said Sunday that her department's preliminary information suggested Clark was not handcuffed, but rather shot during a struggle with an officer. Clark was allegedly obstructing paramedics who were aiding his girlfriend.
"At some point during the struggle, an officer discharged his weapon, striking the suspect," a police statement read.
Two officers were placed on administrative leave, and the incident has been turned over to the Minnesota Bureau of Criminal Apprehension (BCA) for investigation, said Harteau.
Clark's condition remains unclear, with police neither confirming nor denying his death. Meanwhile, the Star Tribune reported Monday that his family members have been informed that Clark's "brain is dead" and they are "waiting to pull the plug."
The shooting has triggered a protest organized by the Black Lives Matter movement that continued into Monday.
Activists demanding "Justice for Jamar" blocked traffic on Interstate-94 near downtown Minneapolis. According to a Star Tribune reporter on the scene, arrests have been made by police.
The entrance to the Fourth Precinct police station in north Minneapolis has been occupied by community members since Sunday afternoon. Some of the activists vowed to spend days and nights there if necessary. Tents have been brought in.
"We are not here for show and tell. We are here for answers," community activist John Martin said. "We are going to stay here and find out what happened."
A Black Lives Matter banner was hung up, and food and blankets were brought in to the Fourth Precinct station, where the group said it would sit until video and the name of the officer are released.
The mayor of Minneapolis, Betsy Hodges, has requested a federal civil rights investigation into the police shooting.
Hashtags #Justice4Jamar and #4thPrecinctShutDown have been started on Twitter as protesters call for a thorough investigation into Clark's shooting.