Harvard University evacuates buildings after bomb threat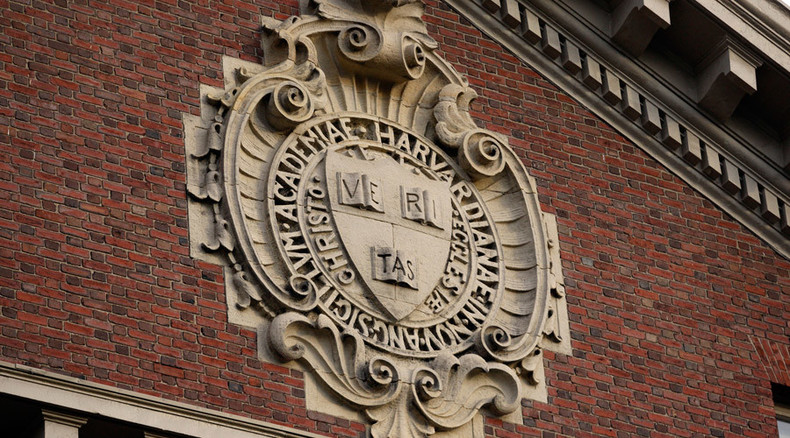 Harvard University evacuated four buildings on its Cambridge, Massachusetts campus on Monday after receiving an unconfirmed bomb threat. Entry to the iconic Harvard Yard was restricted and law enforcement officials were on the scene, the university said.
The buildings affected by the evacuation order were the Science Center and the Sever, Emerson and Thayer Halls, Harvard said in an emergency alert to students and faculty. Thayer Hall is a dormitory, while the rest are classroom buildings.
"Entry into the Yard is being limited. We are not letting people back in," Steven G. Catalano, a spokesperson for the Harvard University Police Department, said. Students are allowed to leave the gated campus.
The Science Center is located just outside the Harvard Yard gates.
Helicopters are circling overhead, according to several people on campus.
The search of the four buildings was expected to last "several hours," Harvard research assistant Henry Rome said.
The school, which was founded in 1636, received the unconfirmed threat around 12:30 p.m. local time on Monday.
The same four buildings were evacuated in December 2013 during final exams, after several Harvard affiliates received a bomb threat, reported the Harvard Crimson, the university's newspaper. The scare was later determined to be unfounded.
Eldo Kim, the student who admitted responsibility for that bomb threat, was later charged under the bomb hoax statute. An affidavit in his case said he was "motivated by a desire to avoid a final exam scheduled to be held" the day of the threat.
Just before 2 p.m. Harvard notified its community that "nothing to substantiate the emailed threat has been found" as of yet.
"The safety and security of members of the Harvard community is always our top priority. In the wake of recent tragic events in locations ranging from Paris to Beirut and beyond, we understand that this type of threat will cause great anxiety for many across our campuses," the school added. "We will continue to be vigilant as we carry on Harvard's mission of expanding and disseminating knowledge."
The searches of Emerson and Sever halls were completed just before 3:30 p.m., and the buildings were opened. At the same time, Harvard also lifted the restrictions on accessing the Yard, but noted that authorities were still searching Thayer Hall and the Science Center.
Thayer was reopened less than an hour later.
Finally, the Science Center was cleared at 5:40 p.m. "Nothing to substantiate the emailed threat has been found and the investigation regarding the source is ongoing," the school's emergency service stated.