WikiLeaks releases audio accusing Obama & Bush administrations of corruption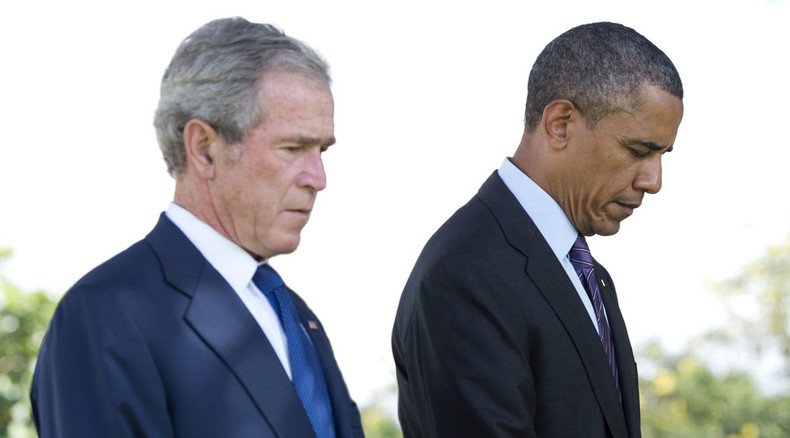 Whistleblowing organization WikiLeaks has published a trove of classified audio files indicating that the Bush and Obama appointees engaged in misappropriation of funds in a program intended to help disabled people find jobs.
WikiLeaks had 30 hours of audio recordings related to a billion-dollar corruption scandal "with links to the White House," the organization said in a tweet on Monday.
The tapes are intended to provide evidence that AbilityOne, a program that awards roughly $3 billion annually in government contracts, gave its money to defense contractors and other large corporations that did not have many disabled employees.
Taxpayer money set aside for AbilityOne, which is mostly distributed by the non-profit SourceAmerica, is intended for companies in which at least 75 percent of work is performed by disabled people.
Allegations of fraud and corruption against AbilityOne and SourceAmerica cropped up in July, when critics accused the program of giving contracts to companies that did not have enough employees with disabilities to reach the threshold that would qualify them to receive federal money.
READ MORE: Assange on 'US Empire,' Assad govt overthrow plans & new book 'The WikiLeaks Files' (EXCLUSIVE)
The newly released audio files support the claim that more than half of the labor placed by SourceAmerica under the program went to the Department of Defense and contractors like Boeing and Lockheed Martin.
"The result is billions in tax payer funded labour subsidies and increased profits for the placement organisations," the group said in a press release.
WikiLeaks has been at the forefront of publishing information detailing various government abuses and overreach, including the documents about the US military conduct in Iraq and Afghanistan, portions of the secret Trans-Pacific Partnership pact, and documents the CIA director kept on his personal email account.
You can share this story on social media: