'Cop kicked in the door': NC police fatally shoot man who told them to get warrant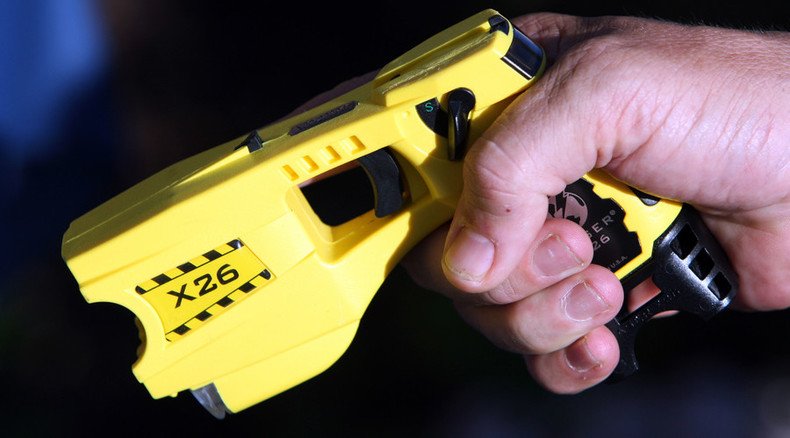 A North Carolina sheriff's deputy visiting a home during an investigation was told a suspect no longer lived at the residence and to get a search warrant. The deputy then kicked down the door, beat and tased John Livingston, finally fatally shooting him.
Witnesses said that two Harnett County sheriff's deputies arrived at a Spring Lake, North Carolina, residence at about 3:40 a.m. on Sunday, according to WNCN. Clayton Carroll, a resident, said that the deputies were searching for someone who no longer lived at the trailer. When deputies asked his roommate, Livingston, if they could search the trailer, he said, "Not without a search warrant," as he closed the door on the deputies, Carroll told WNCN.
"The cop kicked in the door, got on top of him, started slinging him around beat him…" Carroll said, adding that the deputies used mace and a Taser on Livingston.
Witnesses, including Carroll, said that Livingston, who did not have a weapon, was not fighting back, though he was attempting to get the Taser out of the deputy's possession. The incident continued outside the trailer.
"He (Livingston) barely had the Taser in his hand but he had it where it was constantly going off and the officer I guess that spoke to him rolled over there, says he got the Taser and shot him in this position," Carroll said, demonstrating the struggle to WNCN.
Carroll said Livingston was shot six times, while another witness, Bristol Edge, said he was shot at least four times. WNCN counted six bullet holes in the side of the trailer. Livingston eventually died of his wounds.
Authorities have not released the names of the deputies, according to local news reports, though the officers involved have been placed on administrative leave, pending a probe by the North Carolina State Bureau of Investigation.
"A confrontation with an individual resulted in a shooting," according to a Harnett County Sheriff's Office release, as reported by the Fayetteville Observer. Authorities said Livingston tried to grab the Taser from the officer. One deputy suffered minor injuries during the incident.
READ MORE: SF cops brutally beat suspect who showed no resistance after long car chase (VIDEO)
Livingston's friends told WNCN that he was a talented carpenter, a hard worker and a loving person. He was the father to three young children.
"That's the blanket I kept putting on him and telling him to breathe until he was gone because I knew he wasn't breathing anymore," Edge said on Sunday, pointing to a blanket still on the blood-stained front porch of the trailer, which Livingston had built himself a month earlier.
You can share this story on social media: