Terror intel exchanges between US, Russia need to be enhanced – CIA director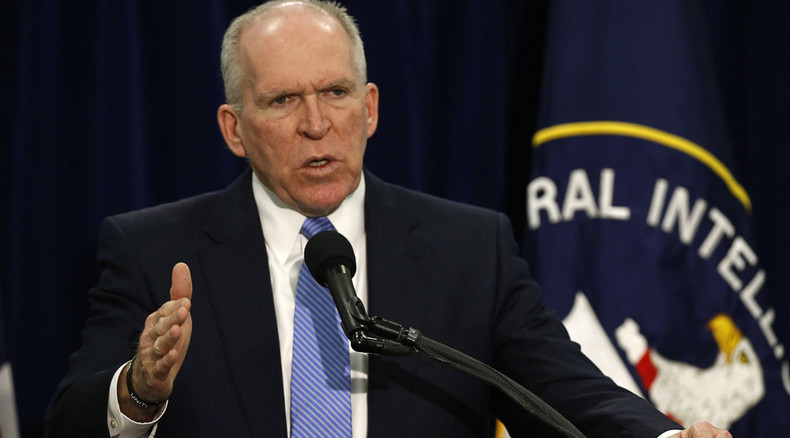 The US and Russia have been exchanging information in the fight against terror, and such exchanges need to be enhanced, CIA director John Brennan said while speaking at the Center for Strategic & International Studies on Monday.
He also stated during his speech that the goal of Islamic State (IS, previously ISIS/ISIL) is to kill, "pure and simple."
Addressing the militant group's use of YouTube and social media to spread its message, Brennan accused ISIS of using such technology to "attract people under the false banner of religion."
He added that the attacks in Paris, which killed 129 people and injured 352 others on Friday, were likely not a "one-off event."
"This is something that was deliberately and carefully planned over the course I think of several months," he said.
"I would anticipate that this is not the only operation ISIL has in the pipeline….it's not going to content itself with violence inside of the Syrian and Iraqi borders."

Brennan said it's "not a surprise" that the attacks were carried out, adding that the US had "strategic warning."
"We knew that these plans or plotting by ISIL was underway looking at Europe in particular as a venue for carrying out these attacks," he said.
Brennan's comments come after ISIS reportedly released a video threatening the US and other countries involved in Syrian airstrikes. A man in the video, which was released earlier on Monday, specifically mentioned an attack on Washington DC.
LISTEN MORE: