'Don't let terrorists change who we are': France attack vigils held across US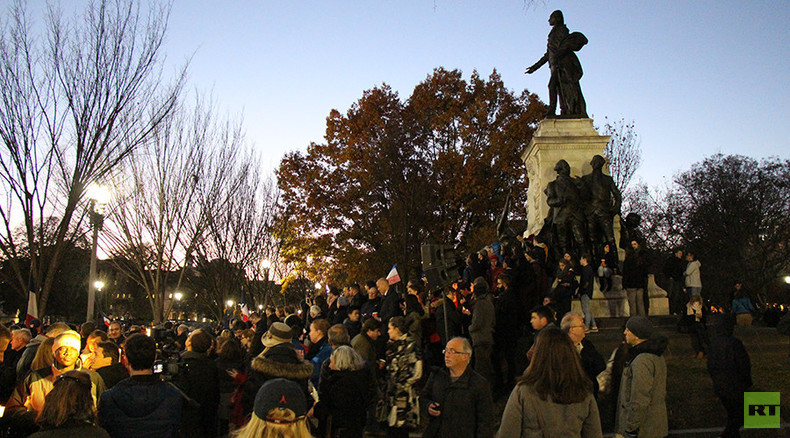 Americans have held vigils across the US to honor the victims of the Paris attacks. People who brought candles and flowers, cried as they united in sorrow and in one voice to speak out against fear and terrorism.
In Washington, DC, one vigil was organized near the statue of the Marquis de Lafayette, the French general, which also gives its name to a park near the White House.
A minute's silence was observed as people remembered over 120 victims of Friday's massacre in Paris. French ambassador to the United States, Gerard Araud, was amongst those present at the vigil and he thanked the crowd for their solidarity with France.
"American people always will - and again I feel it and I am very moved - be compassionate people. Thank you very much. We are allies but we are friends. and we know that we are all facing the same threat,"Araud said.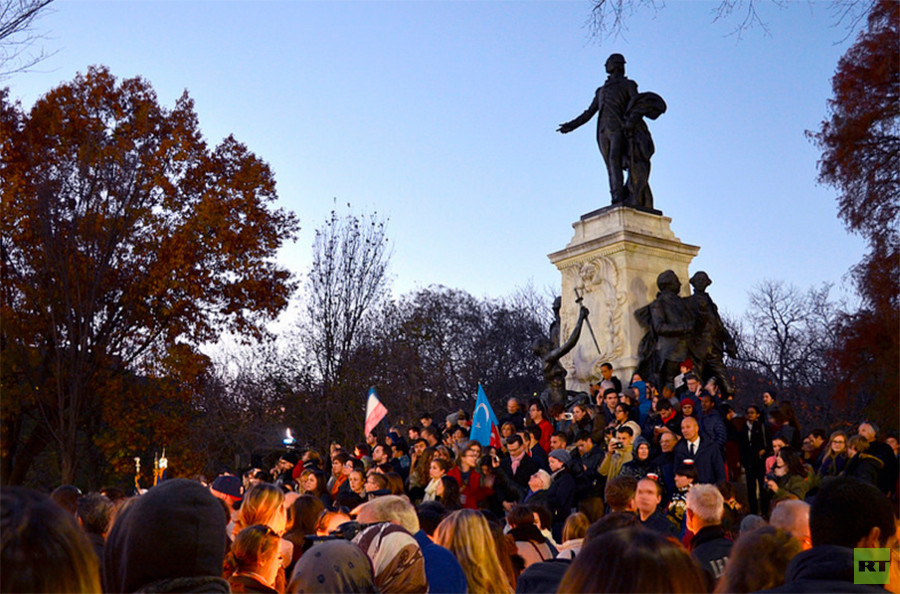 Americans joined in remembering those who lost their lives with lit candles as people began singing the French national anthem.
In New York City tributes poured in for victims of thr Paris terror attacks at the French Consulate. New Yorkers placed flowers, candles, photographs and placards next to the building.
Over in the city's Washington Square Park, hundreds of mourners gathered for a vigil, waving French flags and singing the French national anthem. People left notes, candles and flowers under the park's arch, the design of which is similar to the Arc de Triomphe in Paris.
New York's mayor Bill de Blasio, present at the vigil said, "New York City stands together today with our sister city Paris."
"The only answer to terrorism is to be resolute, to not let the terrorists change who we are," the mayor added.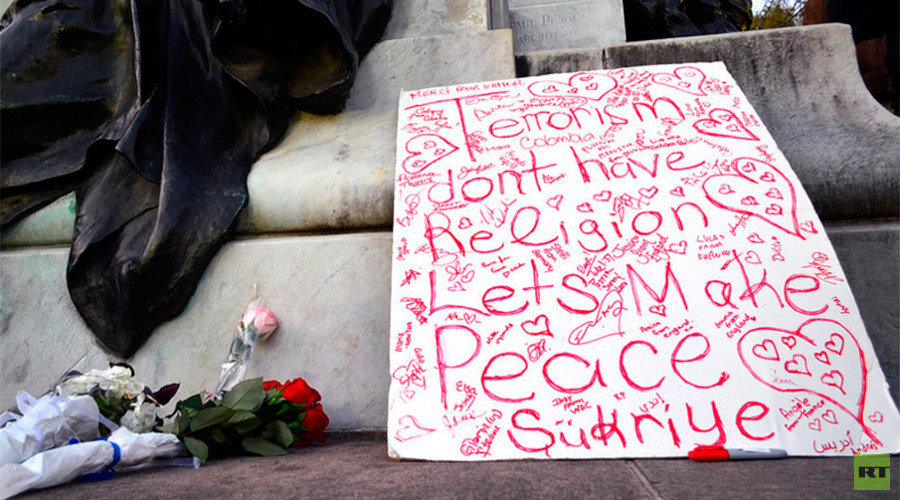 France's ambassador to the United Nations, François Delattre, who also attended the ceremony, said that "when the country is under attack, this is much appreciated."
Over on the West Coast, a vigil for the victims of the attacks was also held at the French consulate in Los Angeles. Mourners gathered in Century City in a show of solidarity.
"I'm here in solidarity with the French people. How can you not be? It was such a horrible, horrible event and I'm very sad and upset," Deborah Irmas told CBS Los Angeles. "I think of all my friends that I've left behind there."
"My heart goes out to the Gonzalez family of El Monte, who lost their Nohemi last night. We mourn for all victims including one of our own," Los Angeles Mayor Eric Garcetti tweeted earlier today.