Americans show outpouring of support for France after terror attacks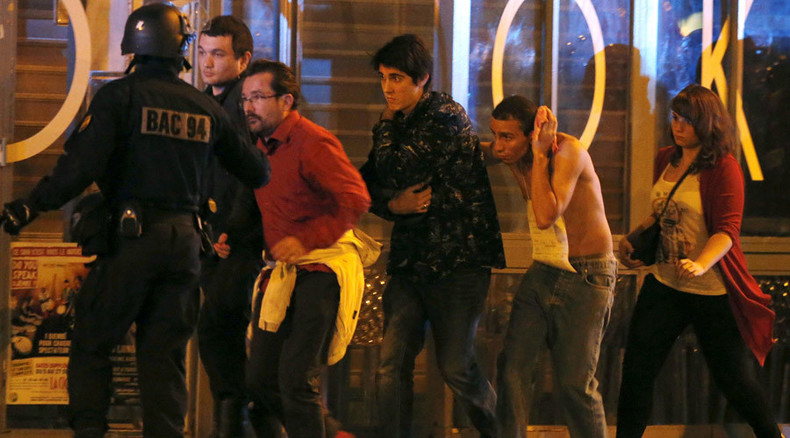 Americans quickly took to social media following a night of horror in the French capital, to offer shelter to Parisians stranded by delayed flights, reached out to friends, shared thoughts of support and created instant vigils for those caught up in the violence.
French President Francois Hollande declared a state of emergency, closed borders and shut metro stations in the wake of the violent terrorist attacks that killed more than 150 people on Friday.
American Airlines held five flights that were set to depart for Paris, despite French airports remaining open. People in the US offered places to stay for those who were stranded. Help came from cities stretching from Austin and Chicago to Kansas and Washington, DC, accompanied by the hashtag #StrandedinUS
Any French brothers or sisters out there #strandedinUS in Austin, Tx let me know. Got a place to sleep and I hope you don't mind my French

— Raymond flynt (@flynt_raymond) November 14, 2015
hi I live near kansas city, missouri and I would love to help anyone in need. don't hesitate to reach me 💜💜💜🙏🏼 #strandedinUS

— ana marissa (@Ana5HBiebvato) November 14, 2015
In San Francisco, flowers and messages were laid outside the French Consulate with a note: "Our thoughts are with you."
And City Hall donned the colors of the French flag.
In New York, police officers were stationed outside the French Consulate
Meanwhile, the One World Trade Center was lit up in solidarity.
A spontaneous candle light vigil was organized in Union Square for French exchange students, who sang songs. It is the same place that so many New Yorkers gathered shortly after the 9/11 attacks.
On Facebook, friends checked in with friends to find out if they were safe.

Even the Washington Capitals NHL team turned their ice rink into the colors of the French tricolour.