Mexican man accused of running over policeman twice was deported 3 times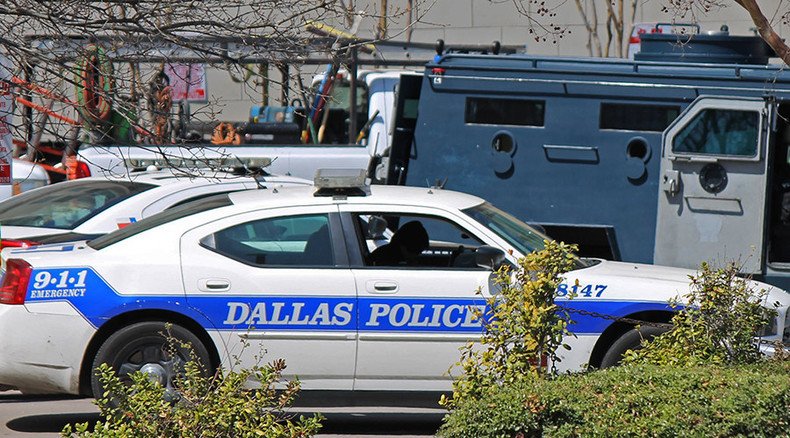 A Hispanic man accused of running over a Dallas policeman twice, was deported from the US three times in the past 11 years. However, he was living in Texas illegally after sneaking back into the US. The man faces charges of aggravated assault.
Eduardo Gonzalez-Rios, a 29 year-old Mexican national has now been moved to Dallas County jail from a hospital where he was treated after being shot in the arm by police.
Gonzalez-Rios was detained on Monday night after running over police officer Sr. Corporal Ed Lujan outside the Kalua Discotheque, a nightclub in the 2400 block of W. Northwest Highway. Lujan was wearing his uniform while working an off-duty job.
Prior to the incident, Gonzalez-Rios was asked to leave club and escorted out. He got into his SUV and backed into the officer. He then drove forward, running "completely over" Lujan, police said, as cited by the Dallas Morning News. He then backed up again, running over the officer one more time.
Gonzalez-Rios' actions prompted two other officers, Sgt. Shannon Browning and Sr. Corporal Antonio Barrientos, to respond with fire, wounding him, police said.
Lujan suffered numerous broken bones, including his sternum, nose, ribs, tibia and ankle, and a fractured vertebra and skull, according to the Greater Dallas National Latino Law Enforcement Organization. The group said that Lujan, nevertheless, remained "in good spirits".
Gonzalez-Rios has now been charged with three counts of aggravated assault against a public servant and is being detained at an immigration hold.
It appeared that the man had already been deported from the US on three separate occasions between 2004 and 2011, according to WFAA.
US Immigration and Customs Enforcement officials confirmed that Gonzalez-Rios was first caught in the US in 2004 near Harlingen, Texas, and was deported the same day. His second unsuccessful attempt took place in 2005, when he was also caught and deported on the same day.
In September 2011, Gonzalez-Rios managed to reach Kansas City, Missouri, but it was third time unlucky as he was once again deported.
You can share this story on social media: