Secret Service Agent arrested for 'sexting' teenager from White House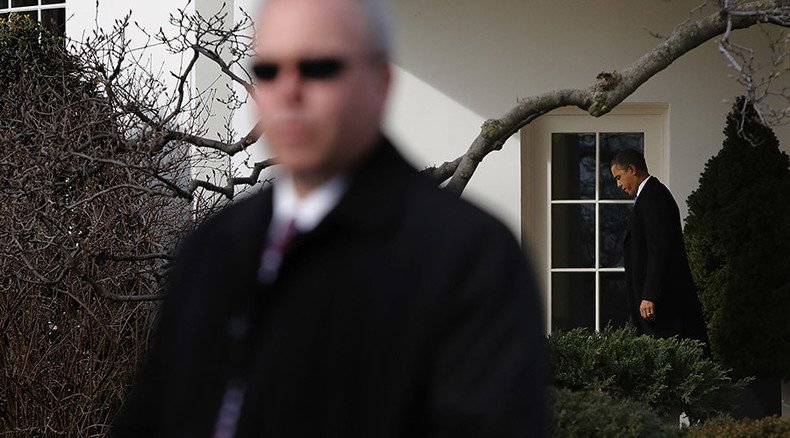 Federal authorities say a Secret Service agent sent obscene images and texts to someone he thought was a young Delaware girl, sometimes even doing it while on duty at the White House.
According to the complaint that was unsealed on Thursday, Agent Lee Robert Moore, 37, engaged in online chats while on duty, once asking the 14-year-old girl to send him something "exciting" on a day when he was checking IDs at the White House building entrance.
The person the agent was actually texting was an undercover Delaware police officer, and Moore was caught as part of a sting operation.
The agent is alleged to have texted "What would make you more nervous: riding on the motorcycle with me or having sex with me?" according to a story first reported by CNN.
In another message, he is alleged to have texted, "May [seem] like a small thing in the grand scheme, but I would take immense pleasure in pulling those shorts off your hips and down your cut little legs."
Police also said Moore instructed the "underage girl" on how to masturbate, and that he had sent the "girl" a photo "depicting [an] exposed, erect penis." Moore admitted that he took the photo, according to the Daily Beast.
Moore surrendered to Maryland State Police on Monday after being placed on administrative leave last week and being stripped of his badge and his gun, CNN reported. He reportedly admitted to his crimes, and said he used "Meet 24," a hook-up app, to communicate with people he thought were teenage girls.
A Secret Service spokeswoman said the incident was first reported to the agency last Friday and the organization took action.
"The Secret Service takes allegations of potential criminal activity extremely seriously," Nicole Mainor, a Secret Service spokesperson, said in a statement. "All Secret Service issued equipment was retrieved and the employee's access to all Secret Service facilities was terminated."
Moore faces federal and state charges, including the attempted transfer of obscene material to a minor, which carries a sentence of up to 10 years. It was not immediately clear if Moore had an attorney.
The Daily Beast reported that Moore is married with at least one child, according to public records and social media.
This is the latest scandal involving the Secret Service. The agency has been under intense scrutiny because of a series of high-profile lapses. In March, two top supervisors spent a night drinking at an agent's retirement party and drove towards the White House complex, through barricades and straight into an investigation of a suspected bomb incident. The pair were subsequently allowed to drive off without being breathalyzed.
In February, an off-duty defense employee flew a drone that crashed on the White House lawn. Four months prior, a man with a knife climbed over the White House fence and made it deep inside the building before officers tackled him. In 2012, more than a dozen agents were caught soliciting prostitutes in Colombia. Two years later, agents in the president's elite team were caught boozing and partying in Amsterdam.
The Secret Service's previous director, Julia Pierson, resigned in October 2014 after the security lapses. A critical report released in December 2014 found the agency was stretched beyond its limits, was too insular, and was "starved for leadership."
You can share this story on social media: