5.1 magnitude earthquake strikes off Alaska coast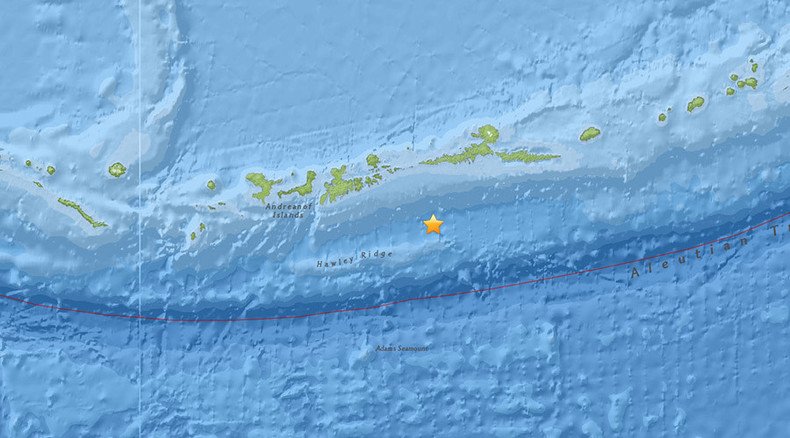 A medium-power earthquake with a magnitude of 5.1 struck the Aleutian Islands off the coast of Alaska. This comes only two days after the archipelago was hit by a 6.2 magnitude quake.
The earthquake occurred at 2:28 p.m GMT (5:28 a.m. local time) on Thursday, about 68 miles (109 km) of the island hamlet of Atka, putting it squarely between the United States and Russia, according to the US Geological Survey.
The Thursday tremblor is only the latest in the series of similar geological events that have hit Alaska. On Monday, the sparsely-populated island chain was hit by a 6.2 magnitude earthquake around 7 a.m. local time, this time 58 miles (93 km) southeast of Atka.
On Friday, southcentral Alaska was hit by a light 4.5 magnitude quake and could be felt in Anchorage, which it occurred 53 miles north of. No damage was reported, according to the Alaska Earthquake Center.
The Aleutian Islands is a highly seismic area. Major earthquakes and tsunamis have come from seismic activity in the area.
You can share this story on social media: