2 officers arrested in shooting of 6yo autistic boy in Louisiana, accused of 2nd degree murder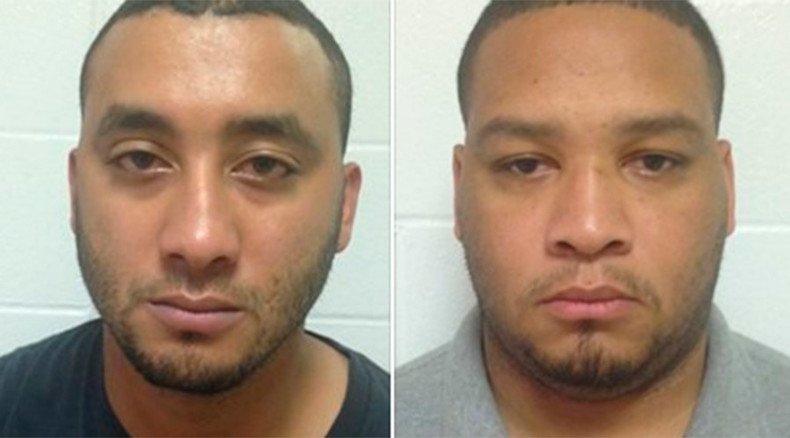 Two marshals are facing second-degree murder charges in Louisiana for allegedly killing a six year-old boy and seriously injuring his father during a shooting Tuesday. The state's police chief called the incident "the most disturbing thing I've seen."
Six year-old Jeremy Mardis, who was autistic, was killed and his father Chris Few was wounded when marshals opened fire on the vehicle they were traveling in Tuesday evening in the central Louisiana town of Marksville.
After body camera footage of the incident was viewed, two out of the four police officers were arrested. Louisiana state police chief Colonel Mike Edmonson revealed few details about the case during a press conference Friday when he announced that charges were being filed against the two officers, but was seething about what had happened.
"It is the most disturbing thing I've seen, and I will leave it at that," he said, as cited by AP.
The two officers were identified as Norris Greenhouse Jr. and Derrick Stafford by Edmonson. They will face second-degree murder charges as well as attempted second-degree murder charges.
The city marshals say they were chasing Chris Few at about 9:30 p.m. Tuesday evening after he fled as they were trying to issue him with a warrant. However, this information was disputed by Edmonson, who said that he had no information about a warrant.
The city marshals work for the city courts and serve warrants, carry firearms and have police powers, according to a city judge, Angelo Piazza, who added that their powers were similar to a sheriff in that community.
On Thursday, Edmonson noted that no gun had been found in the vehicle Few was driving.
"Anytime an individual is killed, especially a child, it's a tragedy," Edmonson said. "The investigative team spent 12 hours Wednesday going through the entire scene from a forensic standpoint to get the trajectory of the bullets, find and count the casings and generally put the scene together."
Police are continuing to analyze forensics evidence and are reviewing video footage from body cameras worn by the officers. Edmonson has also not ruled out more arrests being made in the case.
Few's stepfather, Morris German, says the marshals indiscriminately opened fire on the vehicle. German, 57, said that his stepson was heavily sedated and was unable to talk. He also mentioned that Few had bullet fragments lodged in his brain and lung.
German described Few as a loving father, while also mentioning that the man's son "was his whole life." He also said that six year-old Jeremy, who had been diagnosed with autism, "loved everything [and] everybody."
"I know a 6-year-old should not have been shot," German said. The coroner in the case mentioned that they boy was "caught in the line of fire" and killed.
You can share this story on social media: