Muslim inmates sue Michigan for starving them during Ramadan… again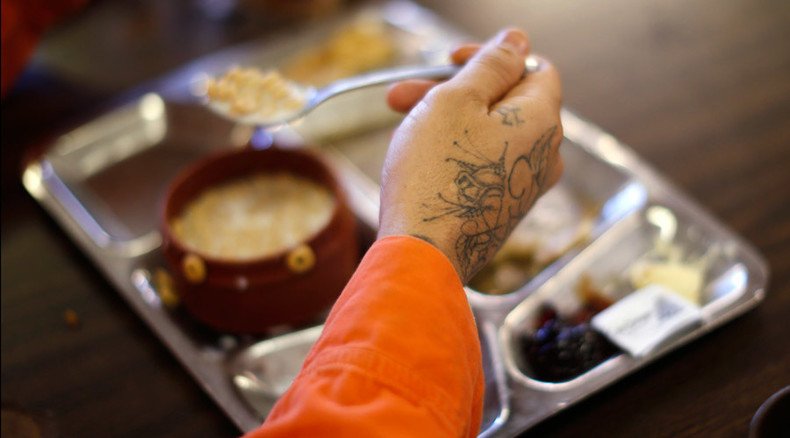 Despite settling a similar case in 2013, the Michigan Department of Corrections is once again being sued by Muslim inmates who claim they were starved during Ramadan.
During the month of Ramadan, Muslims fast during the daytime and eat at night. Such a practice presents a problem behind bars, where the routine of prison life revolves around a fixed schedule of meals. The MDoC gave Muslim inmates a choice: They could either break their fast and eat, or stay true to their religion and starve. Heard and his colleagues chose the latter but then sued.
After the initial suit, the courts ruled that the inmates' religious rights could not be violated. However, in the newest legal action the inmates' lawyers argue that the earlier court order was ignored, and the MDoC continued to deprive their clients of sufficient nutrition repeatedly.
In the original lawsuit, filed by the American Civil Liberties Union of Michigan in 2009, Lamont Heard and three other inmates complained they had received less than half the calories prisons are required to feed inmates during their Ramadan fast.
The court in 2013 ruled in favor of the inmates' constitutional religious rights, awarding them $450 in damages and ordering MDoC to put 2,350 calories on the plaintiffs' trays during Ramadan. However, the violations continued and the inmates and their new attorney from the Michigan State University's Civil Rights Clinic filed a supplement to the lawsuit. That supplement will seek $20,000 in damages for each plaintiff, and the case will go before a jury.
According to the complaint, the inmates should have received 352,000 calories during the five weeks of Ramadan, but instead consumed somewhere in the neighborhood of 200,000, causing the prisoners to shed up to seven pounds weekly. In each Ramadan between 2009 and 2012, the plaintiffs were fed as little as 1,000 calories a day, the complaint states. Following the judge's 2013 order, the MDoC upped the count to 1,900 on good days, according to court documents.
Dan Manville, attorney with MSU Civil Rights Clinic, told Vice that the continued violation stems from incompetence. Previously, the state had dropped an extra scoop of food on the Muslim inmates' Ramadan dinner trays, but the department changed its policies following 2009 budget cuts.
"It seems like an act of stupidity more than anything," Manville told Vice.
"I don't think there was anyone conspiring against them in the head echelon of DOC, but [MDoC bosses] just didn't understand the reality of what happens in life. You're supposed to feed prisoners 2,350 calories a day, whether it's in two meals or three meals."
This is not the first case of state prisons underfeeding Muslims inmates during Ramadan. In 2008, the Virginia Department of Corrections attempted a similar move that ended with similar results: a court ruling against it.
You can share this story on social media: