#ForceForDaniel: Terminally-ill Texan granted dying wish to see new Star Wars weeks early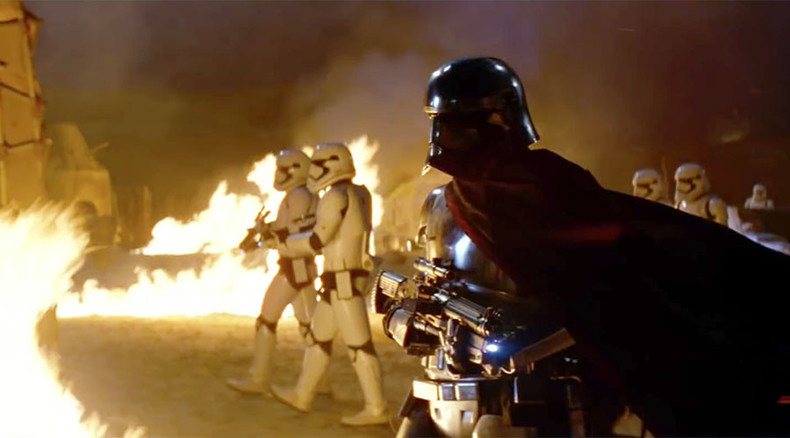 A US Star Wars fan who is suffering from cancer has been given a chance to watch the new installment of his favorite saga. His wife launched a campaign online, saying her husband might not live up to the time the under-wraps film comes out in theaters.
Daniel Fleetwood, a Texan in his early 30s, is suffering from a rare aggressive form of connective soft tissue cancer. In the beginning of September, he was given only two months to live, with the cancer cells taking over his lungs.
Although the world premiere of the new, seventh part of the mega-popular Star Wars saga, "The Force Awakens," is set for December 18, Daniel watched the film on November 5, his supportive wife said on social media.
"Today the wonderful Disney, Bad Robot and Lucasfilm teams made his final dream come true, Daniel just finished watching an unfinished version of Star Wars: The Force Awakens!!!" Ashley Fleetwood posted on Facebook. Having thanked all the "amazing people" who made her husband's wish come true, she added: "May the force be with you all."
Daniel's wish was most likely fulfilled at the couple's home, as his condition has been deteriorating. Disney confirmed that the screening of an early cut of the highly anticipated film had happened, saying that "all involved were happy to be able to make it happen," International Business Times reported.
The screening came after the campaign under the #ForceForDaniel hashtag went viral on social media. Thousands of people joined the plea to the filmmakers, including Star Wars actors who helped to spread the word. Episode 7 director JJ Abrams then called the family and said he and the Star Wars team were going to show Daniel the film. The director did a similar compassionate deed in 2013, when he arranged for a fan dying from cancer see an early version of a Star Trek movie.
The official trailer of "The Force Awakens" was released in October, with the clip being watched over 56 million times on YouTube. Star Wars fans have been intrigued by the trailer, and have been left wondering - among a huge number of other things - who wields the power of the force and where Luke Skywalker is.