Authorities identify UC Merced knife attacker, ISIS praises attack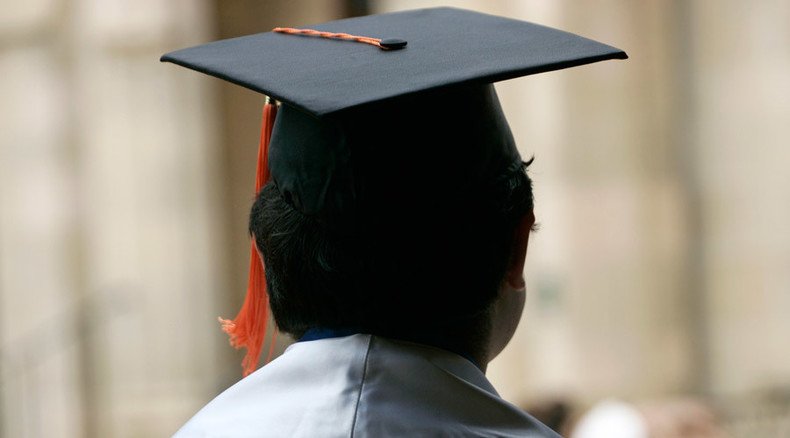 Police identified Faisal Mohammad as the University of California, Merced knife attacker but said "personal animosities" were behind the incident and there was "nothing to indicate political or religious motivations to what he did."
Police said they are still trying to work out exactly what "personal animosities" fueled the attack, during which Faisal Mohammad, 18, burst into a classroom and allegedly smiled as he slashed and stabbed two peers, a construction worker, and a staff member with an eight to 10-inch hunting knife before being fatally shot by campus police.
Merced County Sheriff Vern Warnke said he asked the FBI and Department of Homeland Security to investigate Mohammad. Twenty agents searched the freshman's background, family, computer, dorm room and social media sites. The result of the federal probe found "nothing to indicate political or religious motivations to what he did."
"There was absolutely nothing they could find to indicate anything other than his being a college student at UC Merced," Warne told reporters, according to the San Jose Mercury News, adding that the attack had been the result of "personal animosities."
Warnke said investigators found items in Mohammad's backpack indicating he had "greater intentions to do harm," including zip tie handcuffs, petroleum jelly, a night vision scope, a hammer device to break windows, and duct tape. Warnke said he was slowed down by a construction worker named Byron Price and was ultimately stopped by a campus police officer.
"Petroleum jelly could be used as an explosive – a poor man's C4," Warnke said. "We don't know what he was going to do with it. We don't know what his intentions were."
Warnke said there was also a handwritten list of items to put in the backpack. Officials managed to recover all of them except for scissors.
Mohammad's actions drew praise on Thursday from a Twitter account associated with ISIS, which just last week released a series of videos calling for lone wolf stabbing attacks, Fox News reported.
"May Allah accept him," read a tweet in Arabic from the Twitter account.
When reporters asked Warnke about the tweet, he said IS was most likely just taking advantage of the attacker's ethnic name to instill terror.
Mohammad was a computer science and engineering major who has been described as a loner. His suitemate at the college dormitory, Andrew Velasquez, said he didn't talk much and kept to himself.
"Every time I would try and say something, he would just ignore it," Velasquez told local KFSN.
"Why him? Why would someone want to do that? I just didn't expect it to be him," said Velasquez.
UC Merced Chancellor Dorothy Leland said the incident was a horrible act committed by a single individual but stressed that, based on the evidence gathered so far, "we have no reason to believe this was related to terrorism."
The sheriff's office said one student remained hospitalized but is expected to recover, and the other student was treated and has already been released. The staff member suffered a collapsed lung in the attack and is still recovering after successful surgery. The construction worker was treated and released Wednesday.
Chancellor Leland said a vigil is planned on Friday at the Scholars Lane Bridge.
You can share this story on social media: