'Cover up': Man's death in Detroit jail leads daughter to file $25 million wrongful death lawsuit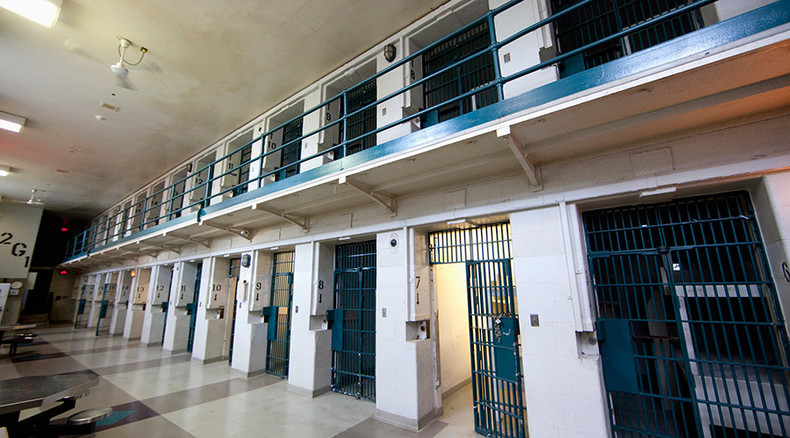 What officials say caused Abdul Akbar to collapse and die in Wayne County Jail is nothing but a "cover up" according to Akbar's daughter, who is suing the county and two sheriff's sergeants for $25 million in a wrongful death case.
Nine days before his sudden death, a confrontation with guards left 59-year-old, mentally-ill Abdul Akbar hospitalized for two nights. Malikah Akbar and her lawyer David Robinson say that altercation was the true cause, but investigations by the Wayne County Sheriff's Office, Wayne County Prosecutor's Office, and the Detroit Police Homicide Unit all found no criminal wrongdoing by the guards.
Wayne County Medical Examiner Dr. Carl Schmidt's autopsy report made it official: Natural causes related to heart disease were the culprit.
Robinson and Akbar will make the case that a brain injury induced by guards is what ended Abdul Akbar's life.
Abdul was less than a month into his nine-month sentence for breaking and entering when, on October 23, 2014, he caused a scene that led guards to use physical force to restrain him. Reportedly, he was upset that he had woken up late and missed breakfast, and before a clerk could arrange for food to be brought to him, he grabbed her desktop computer and monitor and smashed them to the ground. When Abdul climbed on a dining table, the jail clerk buzzed for emergency help and guards pulled him down to handcuff him.
That encounter, which took place at about 5 o'clock in the morning, and the immediate aftermath may or may not be on video. Robinson suspects there is video that hasn't been released, but for now what is available is video of a languid Abdul Akbar being dragged by his arms face down along a 107-foot hallway into an elevator.
"No, I know it is not" the correct way to move prisoners, a commanding officer quoted as Captain Seegars said in the jail's Internal Affairs report.
In an interview with RT, Malikah Akbar described what she saw when she came to see her dead father at Detroit Receiving Hospital barely a week following the incident, of which she had not been informed.
"His nose was pushed over towards his eye," she said. "My dad had really long dreadlocks and they were not visible to me. I thought that they had cut them off at the time that I seen him but I later found out that it was matted from the blood. That's why I couldn't see them. He had had bandages on his face and I just didn't recognize him because of the effects of the beating."
After seeing him, Malikah called a lawyer. Officials hadn't given her any information regarding her father's injuries to prepare her for such a sight.
"All those agencies are linked together and it's not uncommon for Wayne County to cover up for themselves," she told RT.
"Even the things that have just been shown on just the internet contradict what they say. They contradict their selves in their own reports, so I don't believe anything they say. Even when they came to my home to tell me that he had passed, everything they said did not line up. And when I questioned it, they didn't want to speak to me anymore."
Her lawyer, David Robinson, told RT that the family is still working to get access to more documents and video related to the incident and Akbar's time in jail.
"He suffered and languished for hours before he was even taken to the hospital, but when he got to the hospital, he explained to the doctors how he had been assaulted, that he was unconscious, that he had been assaulted and kicked by deputies, so that is out of the mouth of Mr. Akbar as he was still alive and being treated," Robinson said.
"At the hospital, they discovered that he had fractures to both jaws, on both the right side and the left side. It resulted in his having to have surgery to repair both of the breaks, fractures. During the course of his hospitalization through diagnostic testing, it appeared that he did have a brain bleed. All of this was ignored by the Wayne County medical examiner."
Wayne County contends that Akbar's injuries were not related to his death.
"Although (Akbar) sustained an injury on October 23, 2014, scientific evidence shows there was no medical connection between the injury and Mr. Akbar's death eight days later on November 1, 2014," Wayne County Prosecutor Kym Worthy said in a statement. "As a result, no criminal charges will issue in this case."
Detroit Receiving Hospital medical records do say Akbar had "possible" head trauma, and staff were concerned about a brain bleed, but no tests were administered.
The "CT (of the) head was interpreted by radiology and reviewed by myself as showing possible intraparenchymal hemorrhage," the records say. "Initially this was interpreted as hemorrhage and trauma, surgery as well as neurosurgery were contacted."
Abdul Akbar received epileptic medication and notes were made to request further CT scans, but no records show any such action was taken. The "intraparenchymal hemorrhage" suspected by doctors is life-threatening.
Abdul was an illegal metal scrapper, not uncommon in Detroit, and a multiple felon, with convictions for aggravated assault and two property crimes.