Arkansas cop confesses to shooting himself, then 'falsely' accusing Hispanic man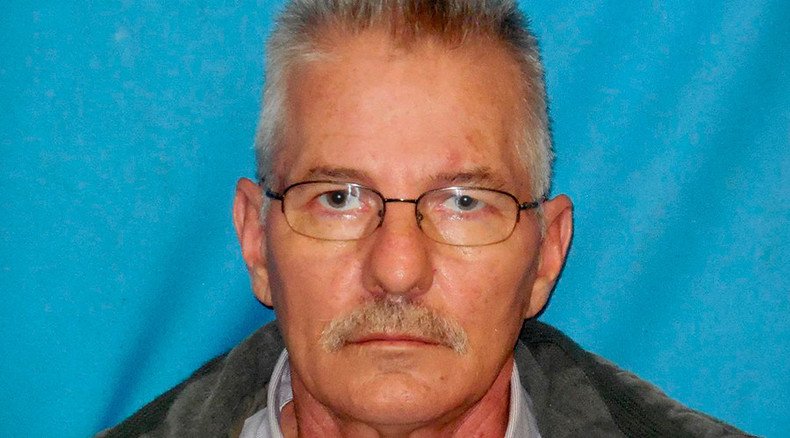 An Arkansas police officer has been arrested after falsely reporting he had been shot by a Hispanic man in the line of duty. The officer has confessed to actually shooting himself on the day he triggered a statewide manhunt for a man that does not exist.
England Police Sergeant David Houser, 50, was taken into custody on Tuesday, the Arkansas State Police said.
On October 24, Houser reported that he had been shot by a Hispanic man when a traffic stop on a highway went awry. The police officer claimed that the suspect had a .40 caliber semi-automatic handgun that he pointed out of the window as Houser approached the vehicle. As far as Houser's story went, he "exchanged gunfire with a suspect who fled from him driving a sport utility vehicle."
Houser then claimed that he had taken a bullet, but that the round hadn't gone through his bulletproof vest.
The police officer's alert triggered a statewide manhunt with law enforcement searching for a Hispanic man in a silver SUV with bullet holes on the right side – an early 2000 model Chevrolet Tahoe or GMC Yukon, according to Houser's report.
However, nearly two weeks after the investigation was launched, no traces of the suspect had been found. In fact, as it turned out, the man police had been searching for did not, in fact, exist.
"The more we investigated, the more it became clear that the details of his story were inconsistent," England Police Chief Nathan Cook said. "We went after it as if we were going after someone who had just tried to kill a police officer."
On Monday, Houser "admitted that he had fabricated that whole thing," Cook said. He was sacked on the same day.
"It's every chief's worst nightmare to get a call that your officer has been shot or involved in a shooting," Cook told ArkansasOnline.
Houser was booked into Lonoke County jail, but later released on bond. The State Police department has refused to provide any further details in the case, as the investigation is ongoing.
Cook has declined to speculate on what may have driven Houser to falsely report a shooting, but noted that the police officer has "got some personal issues he's dealing with."
"I know he's had some personal losses lately. We just hope he gets the help he needs," Cook said, according to USA Today. "Obviously he needs some help to have fabricated a shooting incident and to shoot yourself and claim you were shot at by someone who doesn't exist."
You can share this story on social media: