US-based Spirit Airlines accused of racism after throwing 6 black passengers off plane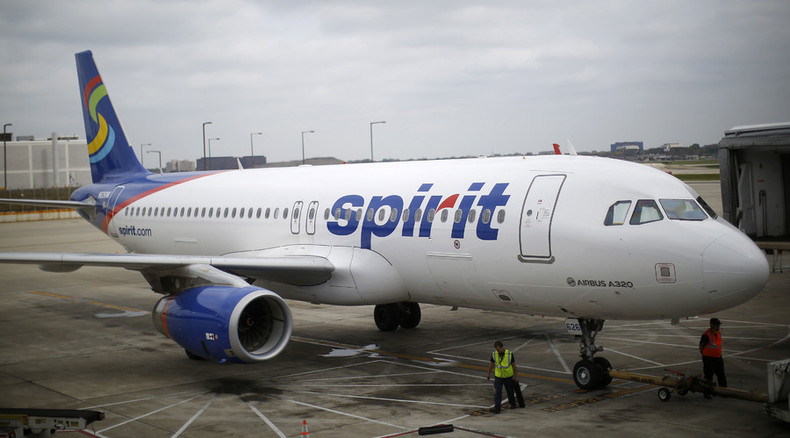 Passengers of Spirit Airlines Flight 868 accused the company of racism after an altercation over a seat resulted in three black couples being escorted off of the plane at Los Angeles International Airport.
The confusion Monday night started after the passengers claimed the seat was double-booked. After a white flight attendant accused a member of the group of being a threat, the police came and took the six people off of the plane, witnesses told CBS Los Angeles.
"I'm really humiliated just for the simple fact that you hear about this type of stuff happening in America, discrimination issues and stuff like that, but to actually experience it first-hand," Alexandria Wright, one of the six passengers in the center of the controversy, told the channel.
"It was more than just us having the conversation. Why is that six black people got kicked off the plane?" Wright asked.
After the plane left without the six passengers and landed in Dallas, witnesses told the channel that the banned couples were being disruptive.
In a statement to CBS News, Spirit Airlines said: "Four passengers became unruly and were causing trouble with other passengers. Flight crew asked them to stop. When they did not, law enforcement was called and they were removed from the flight."
It was not immediately clear why a third couple left the plane.
You can share this story on social media: