Audi, Porsche join VW scandal: EPA finds more emission cheating software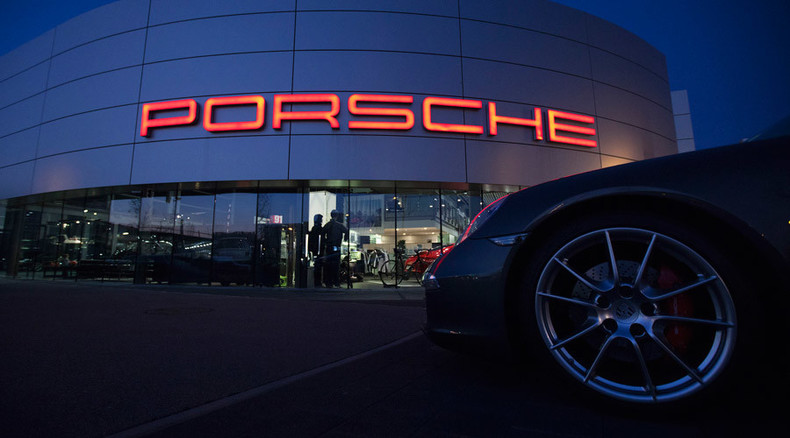 Audi and Porsche have been pulled into Volkswagen's emission-cheating scandal. The US environmental regulator has broadened its investigation and found that the Porsche Cayenne and five Audi models also have software cheating federal pollution standards.
The Environmental Protection Agency (EPA) has extended its list of affected vehicles to include a new 2015 Porsche Cayenne and the yet-to-come 2016 Audi A6 Quattro, A7 Quattro, A8, A8L, and Q5. It also includes the 2014 Volkswagen Touareg.
"The NOV [notice of violation] alleges that VW developed and installed a defeat device in certain VW, Audi and Porsche light duty diesel vehicles equipped with 3.0 liter engines for model years (MY) 2014 through 2016 that increases emissions of nitrogen oxide (NOx) up to nine times EPA's standard," the EPA said in a statement on Monday.
The newly-issued NOV covers an "unknown" number of 2016 vehicles.
The EPA also claimed that the German car-maker had installed illegal "defeat devices" on approximately 10,000 or more vehicles which have been sold in the US since the 2014 model year.
"VW has once again failed its obligation to comply with the law that protects clean air for all Americans," said Cynthia Giles, assistant administrator for the EPA's Office of Enforcement and Compliance Assurance. "All companies should be playing by the same rules."
The EPA's new notice of violation stems from an investigation that followed its first NOV, issued for Volkswagen's 2.0 liter engines in September. At the time, the EPA reported that VW vehicles contained emissions cheating software and launched its investigation.
The US used updated testing procedures specifically designed to detect potential defeat devices as it probed all 2015 and 2016 light duty diesel models available in America.
"That testing led directly to the alleged violations covered under today's NOV," the EPA said.
However, Volkswagen has denied that defeat software was installed in the 3-liter V6 diesel power units.
"Volkswagen AG wishes to emphasize that no software has been installed in the 3-liter V6 diesel power units to alter emissions characteristics in a forbidden manner," the company said in a statement.
It also said that Volkswagen will "cooperate fully" with the US regulator to clarify this matter "in its entirety."
Earlier in October, the carmaker said that, in January 2016, it would start recalling 11 million cars that had been equipped with diesel engines affected by the emission scandal.
Criminal investigations were opened by German, US and French authorities after Volkswagen admitted to selling cars that manipulated emission test results worldwide.