E. coli outbreak: Chipotle shuts down 43 restaurants in two states, beef products affected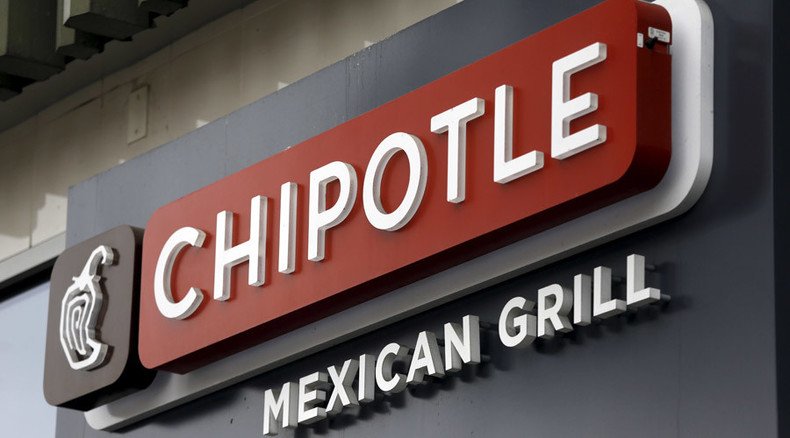 Fast food chain Chipotle voluntarily closed 43 restaurants in Washington State and Oregon over the weekend after health authorities launched an investigation into 22 cases of E. coli poisoning. Beef shipped across the US has also been recalled.
"There have been links made to six restaurants in the Seattle and Portland areas," Chris Arnold, communications director for Chipotle, told The New York Times. "We have closed 43 restaurants in those markets out of an abundance of caution."
The company is not planning to close any other restaurants because there is no evidence of an E. coli link to other locations. Re-openings will depend on the investigation.
The Oregon Health Authority said in a statement over the weekend that the outbreak affected people who had eaten at Chipotle outlets from October 14 to 23. They expect the number of cases to rise as more people hear about the situation and seek medical attention.
Escherichia coli (E. coli) bacteria normally lives in the intestines of people and animals, but some strains can cause illness and, in some cases, death. It is potentially lethal for children under five and senior citizens. The strain of E. coli found in Washington and Oregon is most commonly associated with contaminated food.
It is not known yet what type of food is involved. The infection starts when a person swallows tiny amounts of human or animal feces. This often occurs when swimming in a lake, petting an animal, or eating food prepared by people who did not wash their hands after using the restroom.
The infection can cause vomiting, abdominal cramps, and bloody diarrhea, so treatment includes hydration. Most cases resolve themselves within seven days. Nineteen cases were reported in Washington and three in Oregon, with eight victims having been admitted to hospital. No one has died.
Finding the source of the outbreak could take days or weeks, according to Washington State health officials. Investigators will have to find out what and where those affected had eaten. Test samples from those people will go to state labs in Washington and Oregon.
E. coli outbreaks often occur in bursts across multiple states at once and are usually linked to food transported along the supply-chain routes of different restaurants or supermarkets.
In this case, the source was most likely a fresh food product since cases have been connected with various restaurants, meaning it is probably not traceable to one sick individual or one instance of cross contamination of food, Marisa D'Angeli, a medical epidemiologist with the Washington State Health Department, told CBS.
This isn't the first food poisoning outbreak Chipotle has faced recently. A salmonella outbreak linked to tomatoes sickened dozens of people in Minnesota at the beginning of August, and norovirus sickened nearly 100 customers and employees at a Chipotle restaurant in Simi Valley, California in mid-August, according to the states' health officials.
Chipotle has established 1,700 restaurants since in it opened in 1993, and has distinguished itself from typical fast-food restaurants by touting its use of healthy and high-quality fresh ingredients in its menu of burritos, tacos and salads.
Last year, a dozen people were infected by E. coli linked to ground beef shipped to distributors in four states, and 19 people were infected after eating raw clover sprouts in six states, according to the Centers for Disease Control and Prevention.
In a worse case, 35 people were infected with E. coli in 19 states in 2013 by contaminated frozen food products produced at a plant in Georgia, according to a CDC report.
In a related story, the US Department of Agriculture has recalled 167,000 pounds of ground beef due to possible E. coli contamination of beef produced by All American Meats in Omaha, Nebraska. The meat was shipped nationwide.
The problem was discovered on October 30 when a sample tested positive for the bacteria, according to the USDA, but there have been no confirmed cases of illness, so far.
"[USDA Food Safety and Inspection Service] and the company are concerned that some product may be frozen and in consumers' freezers," the USDA said in a statement, according to US News & World Report. "Consumers who have purchased these products are urged not to consume them. These products should be thrown away or returned to the place of purchase."
You can share this story on social media: