Terror or treat: Soldier dressed as suicide bomber sparks alert at US Army base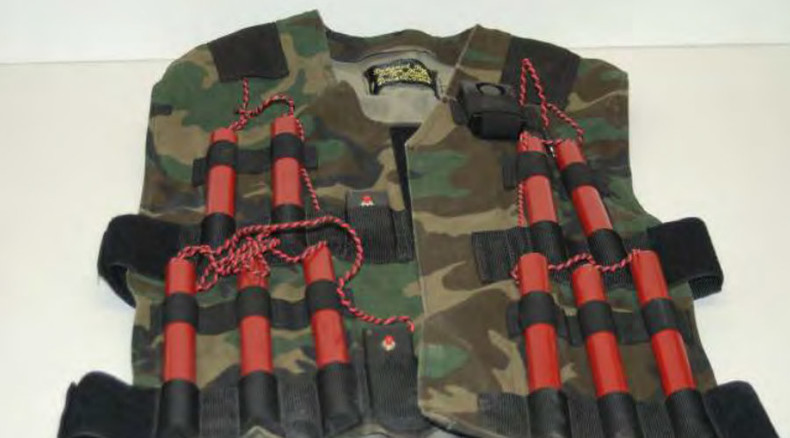 A soldier dressed in a suicide bomber costume sparked an alert at US Army base Fort Bragg in North Carolina as it was celebrating Halloween on Saturday.
The security response was triggered as the soldier was trying to pass a checkpoint, which was closed while explosive technicians were called in to sweep the scene.
The incident was described on the base's Facebook page, but the post has since been removed, military.com reported.
"Although the incident remains under investigation, initial reports indicate it was a Halloween costume," the post said.
Fort Bragg commander Lieutenant General Stephen Townsend "further directs that soldiers not wear costumes of this sort off post and strongly encourages soldiers, DA civilians, and family members to follow the same guidance to prevent similar issues within our neighboring communities," it added.
The original post was later removed due to comments that "were either profane, sophomoric, or did not treat the subject seriously," the base said in a follow-up post.
Yesterday, Fort Bragg posted a message about appropriate and safe costumes for Soldiers and their families. The message...

Posted by Fort Bragg, N.C. on 1 ноября 2015 г.
The identity of the soldier with a poor taste for trick-or-treating outfit was not revealed. It was not immediately clear if and how he or she would be disciplined.
Fort Bragg has seen violent incidents in the past. In 2013, a soldier killed a member of his unit and wounded another before shooting and wounding himself.