US conducts 'complex test' of layered missile defense system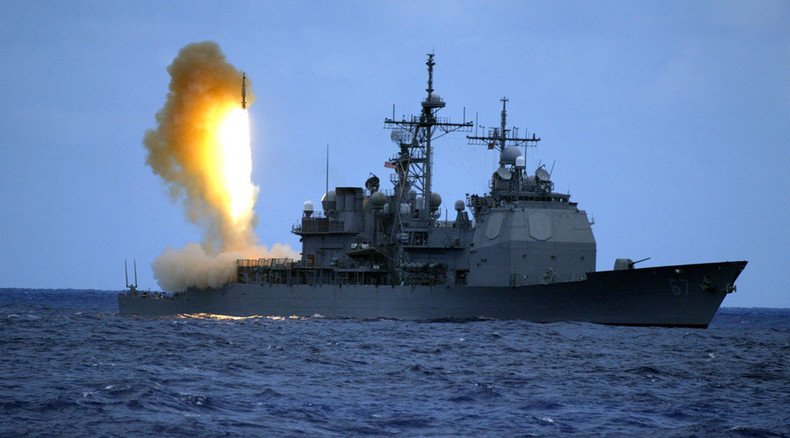 The US military has conducted a comprehensive test of its layered missile defense system in the Pacific Ocean. Although one of the missiles ended up missing the target, the military has praised the exercise, which cost some $230mn, as a success.
The Missile Defense Agency (MDA) has confirmed it was investigating the problem, after a Raytheon SM-3 Block IB missile failed to intercept its target in a series of tests conducted off Wake Island in the western Pacific Ocean.
Sunday's layered defense architecture test included Aegis Ballistic Missile Defense (BMD) on board USS John Paul Jones and Terminal High Altitude Area Defense (THAAD) weapons systems.
During the test, the THAAD system based on Wake Island detected and destroyed a short-range target that was launched from a C-17 transport plane.
Simultaneously, while THAAD was engaging the short range missile, an extended medium range ballistic missile was launched by another C-17. Both the THAAD system and the destroyer launched missiles to intercept the second ballistic target.
The SM-3 missile failed early in its flight and could not intercept the target, leaving it for the THAAD to deal with at the last line of defense. The Navy Aegis destroyer however succeeded in intercepting a BQM-74E target using a Standard Missile-2 Block IIIA guided missile.
Despite one failure, the MDA hailed Sunday's test, which according to Reuters cost some $230 million, as a success.
"This was a highly complex operational test of the BMDS which required all elements to work together in an integrated layered defence design to detect, track, discriminate, engage, and negate the ballistic missile threats," MDA said in a statement released late Sunday.
The tests were conducted by the MDA, Ballistic Missile Defense System (BMDS), Operational Test Agency, Joint Functional Component Command for Integrated Missile Defense, US European Command, and US Pacific Command.
You can share this story on social media: