US Senate passes budget, debt limit bill, sends to President Obama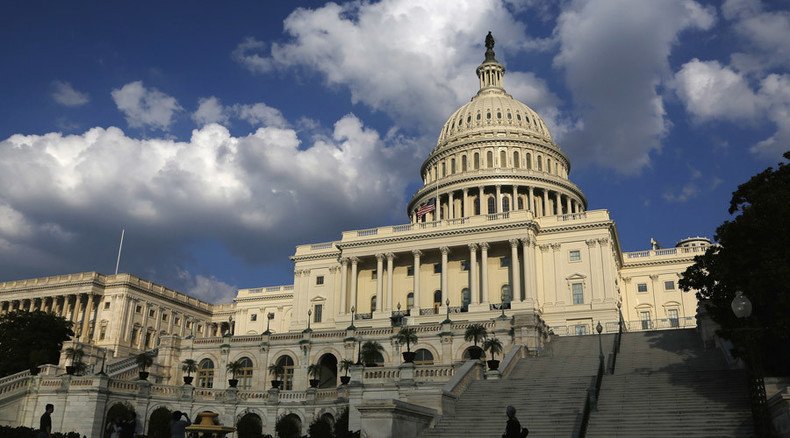 The US Senate passed a bill on Friday that will extend government borrowing authority until March 15, 2017. This also includes a two-year budget plan, which will increase military and domestic spending to the tune of $80 billion.

US President Barack Obama said on Friday that he intends to sign the deal overnight, as soon as it reaches his desk. The agreement was set to expire on November 3. He praised the lawmakers for a "responsible, long-term budget agreement that reflects our values, grows our economy and creates jobs."
"After that, Congress should build on this by getting to work on spending bills that invest in America's priorities without getting sidetracked by ideological provisions that have no place in America's budget process," Obama said in a statement released by the White House
In March, the Treasury reported that the US' federal debt had passed $18 trillion, which was over its debt limit. However, Treasury Secretary Jack Lew told Congress the debt ceiling needed to be raised.
The agreement meant the US government could continue to run until the end of October, which would keep money flowing into government programs. With this settlement due to expire, the Senate voted 64-35 to extend the measure and will ease strict spending caps through to September 2017.
The two-year budget plan will give Congress new spending levels, as well freeing up an extra $80 million, which can be spent on military and domestic programs within this time frame.
The move also means that President Obama has the threat of a default on government debt lifted until the end of his presidency. However, the decision by Congress to extend the measure has been met with criticism from some lawmakers.
Republican Senator Rand Paul, who is running for president, complained in a floor speech: "The right's going to get more military money. The left's going to get more welfare money. The secret handshake goes on and the American public gets stuck with the bill."
Senator Ted Cruz, a rival Republican presidential candidate accused Congress of "handing the president a blank credit card for the remainder of his tenure."
However, Senate Majority Leader Mitch McConnell, who helped to ensure the bill was passed, was happy that there were no new tax increases, while he also mentioned that increased spending would be countered by cuts elsewhere within government.
The US last raised its debt ceiling to $17.2 trillion in February 2014, keeping the economy a safe distance from the so-called 'fiscal cliff'. Before striking a deal, Republicans shut down the government in October 2014, which put many federal employees out of work for two weeks, and cost the economy an estimated $24 billion.
You can share this story on social media: