Viral treatment that destroys cancer cells approved by FDA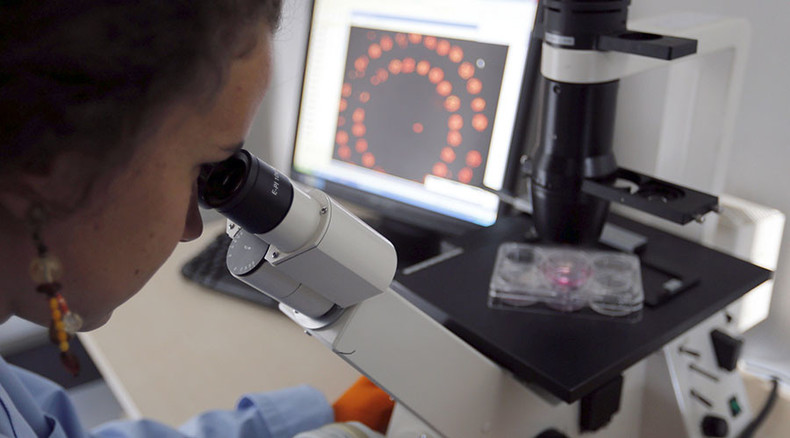 That which makes cancer so deadly could also be the key to killing it: A new FDA-approved therapy exploits the process by which cancerous cells multiply and spread. By introducing a special virus, cancer cells die while normal cells get stronger.
Melanoma is the most deadly form of skin cancer and can suddenly proliferate throughout the body. Like other cancers, the cancer cells do this by changing their form, consequently letting down their guard to viral intrusions. That's where talimogene laherparepvec, or T-VEC, comes in.
T-VEC is a herpes virus that is genetically engineered so it doesn't induce herpes. Normal cells are ignored, while cancerous cells are targeted and destroyed. The viral-based therapy will be sold under the name Imlygic by biotech company Amgen at an average price of $65,000. It is a first-of-its-kind approval by the the Food and Drug Administration.
"Melanoma is a serious disease that can advance and spread to other parts of the body, where it becomes difficult to treat," said Karen Midthun, MD, the director of the FDA's Center for Biologics Evaluation and Research, in a press release. "This approval provides patients and health care providers with a novel treatment for melanoma."
In addition to targeting cancer cells, the virus is also equipped with a gene that introduces the GM-CSF protein into the body, which stimulates immune system strengthening.
Researchers published the results of the clinical trials in the Journal of Clinical Oncology in May. They showed that tumors downsized and the patients' lives were lengthened by nearly four and a half months at the median rate. Furthermore, 16.3 percent of patients treated with the viral-based therapy saw their cancerous lesions shrink for at least six months, while the patients on a different therapy only saw similar results 2.1 percent of the time.
About 74,000 Americans will be diagnosed and 10,000 will die from melanoma in 2015, according to the National Cancer Institute.