Bernie Sanders sees red after criticism about 'honeymoon' in Soviet Union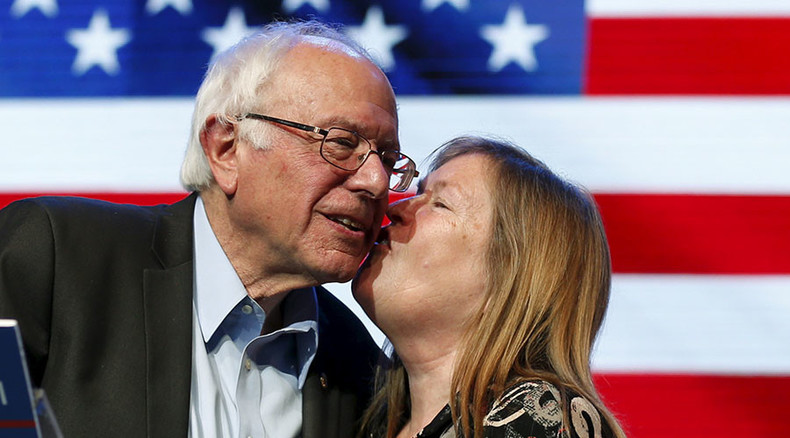 While a honeymoon in Vegas wouldn't raise any eyebrows on the campaign trail, a newlywed trip to the USSR might get you branded a communist, as Democratic presidential hopeful Bernie Sanders is learning the hard way.
Sanders, an independent senator from Vermont, is accusing Republican candidate Lindsey Graham of red-baiting with a "nonsense" accusation of communism. That's because Graham, a senator from North Carolina who is currently polling at 1 percent, mocked Sanders for being a self-identified socialist during the CNBC undercard Republican presidential debate on Wednesday evening.
"I'm tired of losing. Good God, look who we're running against. The number two guy [running for the Democratic nomination] went to the Soviet Union on his honeymoon, and I don't think he ever came back," Graham said before the audience exploded into applause.
Graham was referring to a 1988 trip that Sanders, then the mayor of Burlington, Vermont, took to Yaroslavl in what was then the Soviet Union shortly after he married his wife Jane.
In a taped interview with the mayor of Yaroslavl, Sanders acknowledges that health care and housing appear to be "significantly better" in the US than in the socialist Soviet Union, according to National Review. "However," he added, "the cost of both services is much, much higher in the United States."
He later wrote in his 1997 book Outsider in the House that he went there as part of a 12-person delegation from Burlington to establish good relations with Yaroslavl.
"Burlington had a foreign policy, because, as progressives, we understood that we all live in one world," he wrote.
The timing of the trip was unusual: Sanders and his wife only got married the day before the delegation left.
"Trust me, it was a very strange honeymoon," he wrote in his book.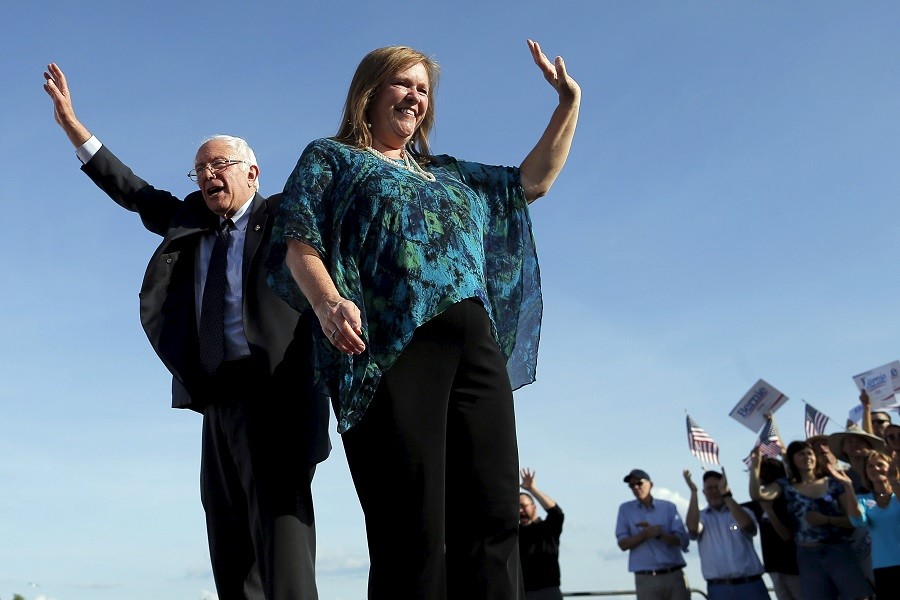 Sanders now contends, however, that Graham was just taking an easy shot at him, and that it wasn't a honeymoon at all.
"I think that's a little silly [and] absurd," Sanders told MSNBC's Thomas Roberts.
"Do you think that Sen. Graham is trying to imply that you are some type of communist sympathizer?" Roberts asked him.
"Yes, that's exactly what he's trying to do," Sanders replied. "The fact is that I went to establish a sister city program with Yaroslavl, then in the Soviet Union, now an important city in Russia, which is still in existence today."
"Did it take place after my marriage? It did," he added.
While Graham was questioned about his relatively liberal-leaning policy positions on immigration reform and climate change, he is known for being one of the most hawkish candidates in in the presidential race. He is struggling to find a way to appeal to voters, polling ahead of only Rick Santorum, Bobby Jindal and George Pataki.
Sanders, on the other hand, has seen an explosion of grassroots support, putting him behind only the more mainstream candidate Hillary Clinton.