Outrage as New York EMT gets suspended for trying to save girl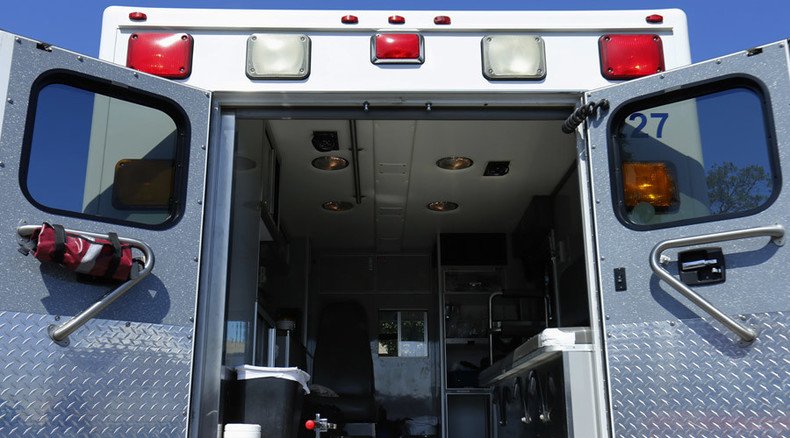 A private ambulance company in New York City is facing backlash after suspending an emergency medical technician who tried to save a schoolgirl from choking. Qwasie Reed violated Assist Ambulance rules by stopping, but says he would do it again.
Reed was driving a nursing home patient to a doctor's appointment when he was flagged at a red light outside Public School 250 in Brooklyn last week. Against his partner's urging, he jumped out of the ambulance and rushed to help 7-year-old Noelia Echavarria, who had choked on her school lunch.
"She was blue in the face and lips. No response. Unconscious unresponsive," Reid told WABC-TV, adding that no one around her was rendering first aid. He cleared out the girl's mouth, put an oxygen mask on, used a defibrillator and started CPR. The fire department showed up three or four minutes later.
Echavarria was admitted to New York University Langone Medical Center, where she remains on life support. Her relatives say she is basically brain-dead, but hope she will recover.
@DarrenKavinoky so cops shoot and kill,get paid admin leave. EMT tries to save a life suspended without pay. What a world

— Larry L (@Dwvork) October 29, 2015
Stopping in the middle of a trip violated Assist Ambulance's policy, and got him suspended, Reed said, adding the company is only concerned with insurance money.
"As an EMT, I don't care about your money," Reed told DNAInfo. "I'm worried about them firing me, but I did a good deed."
"I don't regret it. I'd do it again. If I know there's a child choking, I'm going to do my best to help her," he later told Fox News. He has been driving ambulances for four years, and says he made a judgment that the girl's emergency took priority over the nursing-home patient in the vehicle.
As news of Reed's suspension spread, so did public outrage over his employer's actions.
@DarrenKavinoky Ambulance Assist should be ashamed of themselves. Sometimes common sense needs to prevail over procedure. #no suspension

— Jerami Copeman (@Jerami_C) October 29, 2015
@AssistAmbulance I understand every company has to have policies but shouldn't human life or death be precedent to everything else?

— Christie Wilson (@Cowgirlz1971) October 29, 2015
Assist Ambulance has not responded to local media's requests for comment. The company's website displays a message that it is down for maintenance. Cached versions of the site indicate the company has provided emergency and non-emergency transport services to New York City hospitals for 30 years, and employs a multi-lingual staff.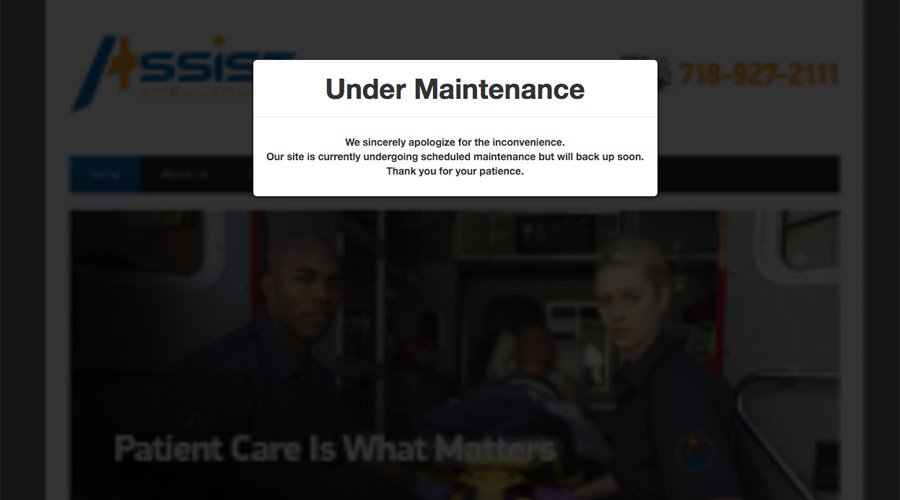 Meanwhile, the girl's family is questioning why no one at the school tried to help Echavarria as she choked on her lunch. Speaking to DNAInfo, Reed said a mixture of children and adults had been around the girl, but he "didn't have to ask anyone to move out of the way."
PS 250 principal RoseAnn LaCioppa has sent a letter to parents, rejecting allegations that that the staff did not do enough to help Echavarria.
"I want to reassure you that our school personnel has been trained in response to emergencies and we will always follow all protocols and procedures to ensure the safety of all our students," LaCioppa wrote.
You can share this story on social media: