Shooting down drone okay because it invaded man's privacy – judge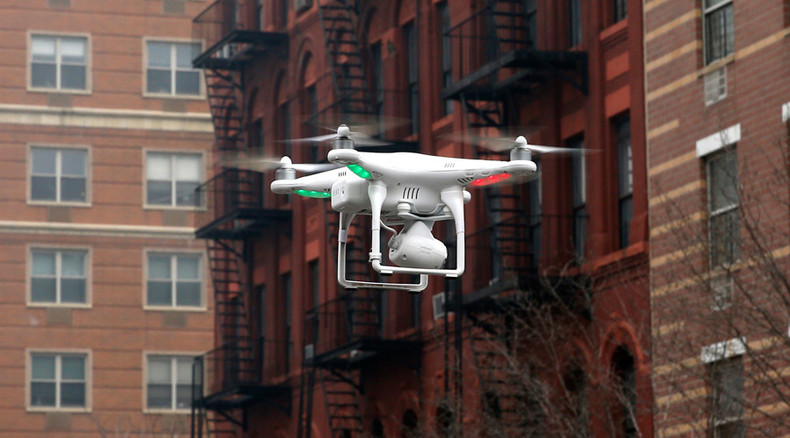 A Kentucky man who shot down a drone that had been flying over his property was cleared of all charges against him because a judge ruled that the unmanned aerial vehicle had violated his privacy.
The drone operator was "shocked" to hear the verdict, while the shooter felt "vindicated." The judge's decision may not be final, however, as the case could go to a grand jury.
On Monday, Bullitt County District Court Judge Rebecca Ward said, "He had a right to shoot at this drone, and I'm gonna dismiss this charge," referring to William Merideth, who was charged with wanton endangerment after firing his shotgun at David Boggs's drone this past July in Hillview, Kentucky.
That charge was dismissed within the first 20 minutes of the case, Boggs told Ars Technica. A second charge of firing a gun within city limits was also dismissed during the hearing that lasted just over two hours.
Boggs shared the telemetry, the recorded flight data of the drone, with local media after initial news stories broke, but that information, along with the drone's video, was not reviewed by Judge Ward. Ward instead took into account Merideth's witnesses, two neighbors who say they saw the drone flying below trees over Merideth's property.
"Was it handled the right way? I don't think so, but justice came out in the end," Merideth told WDRB.
"She didn't care what the video said. She believed what the neighbor said and that the drone was below the tree line. The judge didn't look at the video, paid no consideration to the video. I'm just shocked, beyond shocked. The police officers were shocked," Boggs told Ars. "So in essence what she's saying is that if a news helicopter flies over your house, you can shoot it down, too. There was no regard to the truth whatsoever. None."
Data appears to show the unmanned aerial vehicle flew for under two minutes at heights reaching 272 feet when crossing over Merideth's property. Then it abruptly crashes.
Merideth claimed his teen daughters were basking in the sun in their backyard when the drone leered near, but Boggs' video shows a setting sun at the time of the flight. Merideth disputes whether the video provided was the actual flight in contention.
Boggs is appealing to the Commonwealth's Attorney's office to bring his case to a grand jury in a civil trial.
LISTEN MORE: