House Republicans move to impeach IRS chief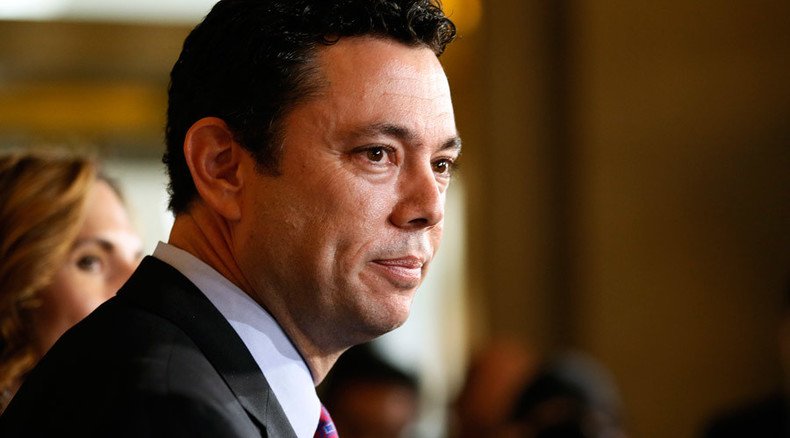 Days after the Justice Department concluded that no charges would be necessary against the Internal Revenue Service for allegedly targeting Tea Party groups, 19 House Republicans introduced an impeachment resolution targeting the IRS chief.
"Commissioner [John] Koskinen violated the public trust. He failed to comply with a congressionally issued subpoena, documents were destroyed on his watch, and the public was consistently misled," Oversight Committee Chairman, Jason Chaffetz (R-Utah) said in a statement, according to the Huffington Post.
"Impeachment is the appropriate tool to restore public confidence in the IRS and to protect the institutional interests of Congress."
Chaffetz's resolution charges Koskinen, who took over the IRS after the controversy emerged, of failing to preserve 422 backup tapes that could have contained emails from former IRS head Lois Lerner emails. Lerner was in charge of the division during the 2010 and 2012 elections, and was at the center of the political controversy over the processing of applications by groups seeking tax-exempt status.
Republicans argued that Koskinen had not been truthful when he told lawmakers that he would hand over all her documents. He additionally failed to notify Congress that evidence was missing.
Eighteen Republicans on the committee joined Chaffetz in co-sponsoring the impeachment resolution, which now goes to the House Judiciary Committee.
The impeachment resolution comes just weeks after the Justice Department said no IRS officials would face criminal charges. The department said it found no evidence Lerner or any IRS official acted based on political, discriminatory, corrupt or other inappropriate motives that would support a criminal prosecution.
The decision closed a two-year investigation into accusations that stoked outrage among Republicans in Congress, who alleged bias in the tax agency's treatment of conservative and Tea Party groups in seeking the tax-exempt designation.
In 2013, the IRS revealed that it had selected political groups applying for tax-exempt status for intensive scrutiny based on their names or political themes. This led to wide condemnation of the agency and triggered several investigations, including a criminal FBI probe ordered by then-US Attorney General Eric Holder.
Initial reports described the selections as almost exclusively of conservative groups with terms such as "Tea Party" in their names. According to Republican lawmakers, liberal-leaning groups and the Occupy movement had also triggered additional scrutiny, but not at nearly the same rate as conservative groups.
Rep. Elijah Cummings (D-Maryland), ranking member of the House Oversight and Government Reform Committee, compared Republican efforts to the Benghazi and Planned Parenthood investigations, calling the impeachment resolution "ridiculous," according to The Hill.
"It appears that facts simply don't matter to Republicans," Cummings said in a statement.
"This ridiculous resolution will demonstrate nothing but the Republican obsession with diving into investigative rabbit holes that waste tens of millions of taxpayer dollars while having absolutely no positive impact on a single American."
Cummings said the IRS had spent $20 million and 160,000 employee-hours cooperating with the committee's investigation "with no evidence of political targeting."
In the past, the IRS said it has fully complied with all investigations.
In July, Chaffetz's panel indicated it could pursue action against Koskinen after arguing he had misled the committee and impeded its investigation into the improper scrutiny. The committee had previously called for Koskinen to be fired.
You can share this story on social media: