Shots fired at Iowa military recruiting center, nearby warehouse; gunman dead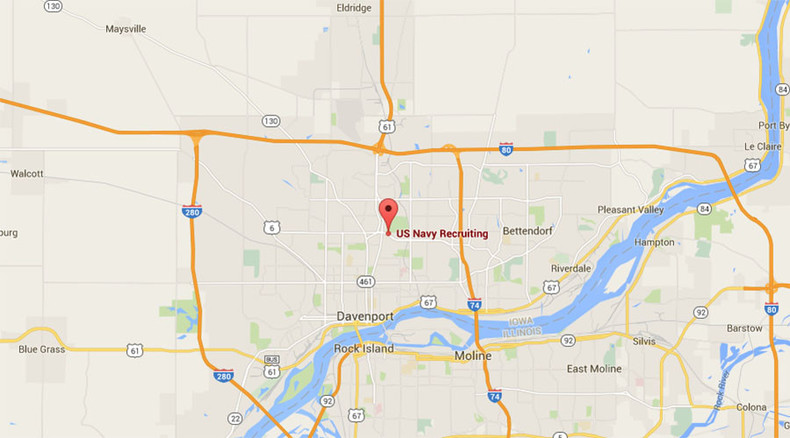 Police are responding to reports of shots fired at a US Navy recruiting center in Davenport, Iowa, as well as at a second location in Bettendorf. The gunman shot and killed himself near Miller-Meier Limb and Brace in Bettendorf, police told local news.
No one else was injured, and both scenes are safe, Davenport Police Captain Jane Imming told the Quad City Times.
A witness heard shots fired either at the recruiting center or at the law office next door, then heard screaming, he told KWQC. The gunman then tried to reload his gun, and a Marine recruiter told everyone to run.
As the witness was running, he said he heard more gunfire.
By the time police arrived at the Davenport location, the shooter had fled, the Dispatch-Argus reported.
At the second scene, UnityPoint Health – Trinity Bettendorf was briefly locked down before reopening, a company spokeswoman told KWQC.
Lorrie Guthrie, who works for Kelly's Home Medical Supply, which is next door to the Marine Recruiting Office, told the Dispatch-Argus that she didn't hear the gunshots, but realized something was wrong when large numbers of police arrived in the area.
"We just saw all of the police surround our store and coming out of their vehicles with rifles," she said.
An officer told her to lock the doors and keep everyone inside. They remained there for almost an hour.
"It was pretty scary, but we're all OK," Guthrie said.