3 dead, 34 injured at Oklahoma State University parade as car rams into crowd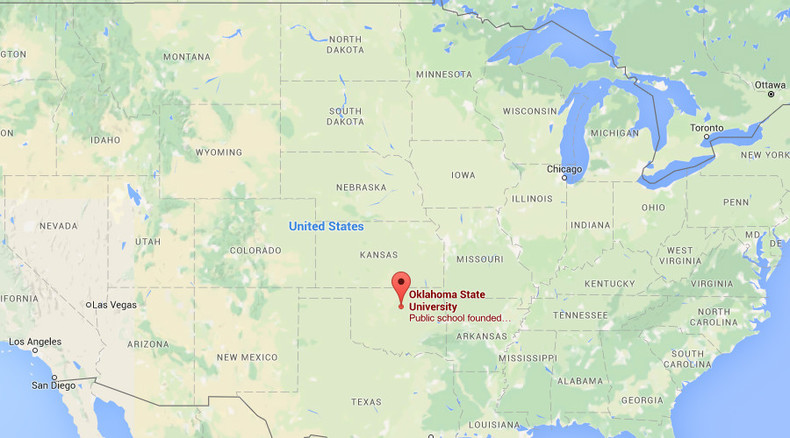 Three people have been killed and 34 injured after a vehicle crashed into a crowd during the homecoming parade at Oklahoma State University in the city of Stillwater.
At least 34 people suffered injuries in the Saturday morning incident, Stillwater police Captain Kyle Gibbs told AP, confirming the death toll reported in local media. Eight of them were airlifted to hospitals with critical injuries.
The car that plowed into the bystanders was not part of the homecoming parade, Newson6.com reported, adding that there are claims that it may have been a police unit.
"At first we thought it was part of the show," Konda Walker told the Stillwater News Press. "People were flying 30 feet into the air like rag dolls."
"We were probably 10 feet away, when the vehicle came barreling through. We heard somebody scream 'Look out!'. [The car] plowed through a police motorcycle and then a crowd of people," another eye-witness told the news outlet.
Police identified the driver, who was taken to custody, as Adacia Chambers, 25. She is charged with driving under the influence.

Her sedan first crashed into the motorcycle of an officer working security on the parade route, before plowing into a crowd of people.
Oklahoma State University (OSU) wrote on Twitter that it's "saddened by the tragic parade incident earlier this morning. Our thoughts & prayers are with those affected."

OSU's homecoming weekend festivities are among the largest in US, attracting thousands of people annually.
The university said its homecoming football game against the University of Kansas will take place as planned on Saturday night.
"We're going to play and we're going to remember the victims at the game," the school's president, V. Burns Hargis, stated.