Idaho school district buys guns, ammo to train teachers to shoot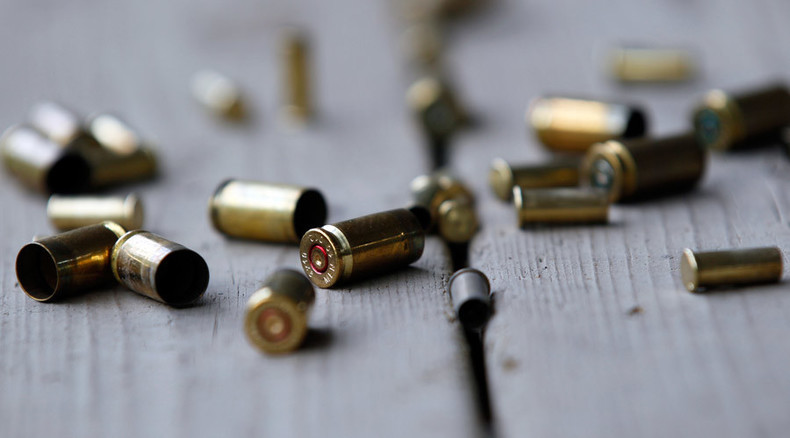 Following the recent spate of school and college shootings, administrators at a school district outside Boise, Idaho voted earlier this year to purchase four rifles, 2,000 rounds of ammunition, and to train some staff to shoot.
"Our first responders are sometimes up to 45 minutes away… We have 95 percent of our families with weapons, because it's a hunting community," Greg Alexander, the principal of the Garden Valley School and district superintendent, told Boston's WBRU radio station.
"I just sat through a class with fifth graders doing hunter safety – it's all part of the community and the culture that weapons are present. So knowing that students would be contacting parents, they would end up being the first responders… then they're going to be down there in a moment and we've got to be sure they know we've taken care of their kids. Safety is our upmost concern."
Remote Idaho School Buys Guns For Safety: BOISE, Idaho (AP) -- A tiny school district in Idaho far removed from law… http://t.co/B9DIz5EUgD

— Peter (@Studio4News) June 8, 2015
The vote to have guns at the rural K-12 school, which is the only one in the district and has 200 students, was taken earlier this year before the mass shooting at a community college in Roseburg, Oregon.
School board documents show the district is also considering spending up to $2,000 on extra magazine rounds and body armor vests, according to KBOI TV. Each of the four rifles was purchased for $680.
Alexander said a police detective from the local sheriff's department has instructed teachers and administrators on how serious the weapons are, and teachers can opt out of the training. Alexander told WBRU that, while there has been some concern about liability, the people at the school have grown up around guns and hunting.
"They recognize that when a gun is fired, it hurts and it kills. It's one of the 10 commandments of firing; you don't put your finger on the trigger until you're ready to fire. I think that's the difference," he said.
"I've been in other settings, other districts, where the kids don't grow up hunting but there's guns around and that's more a gang setting. And that's where you see accidents around guns, because the kids don't respect the weapons."
After incidents such as the massacres at the Roseburg college and Connecticut's Sandy Hook Elementary School, a number of state lawmakers proposed arming school teachers – a suggestion often met by staunch opposition. Gawker reported that Oregon state lawmaker Dennis Richardson (R) told three superintendents in 2013 that teachers should be allowed to carry guns on campus, and that armed teachers could have prevented the massacre in Connecticut.
What is less well known is that one-third of all states already allow teachers and adults to carry guns on school grounds.
NBC News reported that 18 states authorize adults to carry a loaded gun on school grounds, provided they have written permission from a principal or the school board. The laws don't specify reasons why teachers would need to carry guns in schools, but in some state it's for activities like safety demonstrations or ceremonies. Those states include Alabama, California, Connecticut, Idaho, Iowa, Hawaii, Kentucky, Massachusetts, Mississippi, Montana, New Hampshire, New Jersey, New York, Oregon, Rhode Island, Texas, Utah and Wyoming.