Massive fire engulfs historic synagogue in New Jersey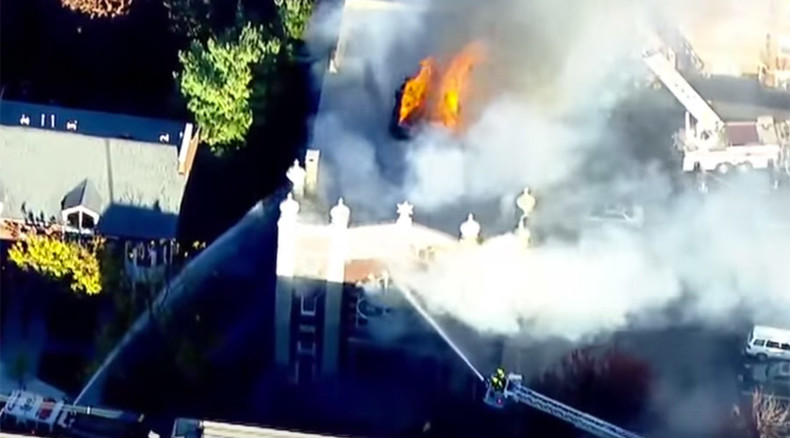 A massive fire engulfed the historic Poile Zedek Synagogue in New Brunswick, New Jersey, ultimately leaving the building hollow once the flames had been controlled by firefighters.
The blaze first erupted Friday afternoon around 4:30 p.m. and continued to intensify, with flames eventually shooting out of the synagogue's windows.
Firefighters responded to the scene, trying to contain the situation and keep the fire from spreading to neighboring buildings.
No injuries have been reported so far, according to WABC News.
The cause of the fire is also unknown, though CBS New York reports that it began on the third floor.
According to CBS, the roof also suffered from a partial collapse.
The fire was eventually contained and mostly extinguished after 6 p.m., though reports suggested that much of the building aside from its frame was destroyed.
Poile Zedek was first established in 1901 as a mutual aid society, with its early congregants primarily consisting of Russian and Polish immigrants. The synagogue was then built in 1923.
It was added to the National Register of Historic Places in 1995.
Roughly 100 families currently belong to the synagogue, according to its website.
This is what it looked like before the fire: